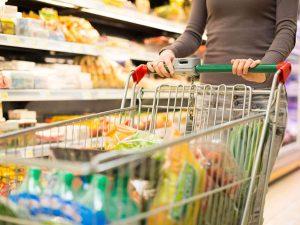 In his address to the nation, India Prime Minister Narendra Modi has announced the lockdown of the whole nation for 21 days with effect from 25th march 2020. The decision of lock down has been taken by the Government of India as a preventive measure for the containment of COVID-19 pandemic in the country. During the lockdown period, population of the country will need some essential commodities as well services to live stable life.
But the question arises, what are those commodities and services which will be provided to the population of the nation during the 21 days lockdown period?
To assure people about the services, Ministry of Home Affairs has issued an official notification stating all the measures taken to fulfill the needs of the people during this lockdown period. These measures aims to contain the spread of COVID-19 pandemic in the country.
Here is the complete list of "essential services & commodities" available during India's 21 Day lockdown:
Shops, including shops, dealing with food, groceries, fruits, vegetables, dairy & milk booths, meat & fish, animal fodder as well as their transportation, will be available during the lockdown period.
Defence, Central Armed Police forces, Police, civil defence, fire and emergency services, home guards, prisons, treasuries, district administration, public utilities (such as petroleum, CNG, LPG, PNG) will be active during the lockdown period.
Disaster Management, power generation and transmission units, water, sanitation, Post Offices, National Informatics Centre as well as Early Warning Agencies will remain functional.
Hospitals and all related medical establishments along with their manufacturing and distribution units will be active across the 21 day period.
Banks, insurance offices, ATMs, print & electronic media, cold storage & warehousing services, private security services will be available during the lockdown period.
Delivery of essential goods including food, pharmaceuticals, medical equipment will be available through E-commerce.
Telecommunication, internet, broadcasting and cable services, IT & IT enabled services to facilitate work from home.
Manufacturing units of essential commodities will remain open.
Fire, law and order and emergency services will remain active throughout the nation.
Hotels, lodges & motels accommodating tourists and persons stranded due to lockdown.
Establishments meant for quarantine facilities will remain operational.
Congregation of not more than 20 persons will be permitted in the case of funerals.
Here is the complete list of services which are not available during India's 21 Day lockdown:
Offices of the Government of India/State/Union Territory, its Autonomous/Subordinate Offices and Public relations shall remain closed during the lockdown period.
Commercial & private establishments shall be closed down.
Industrial establishments will remain closed.
All transport services whether air, rail & road will remain suspended.
All educational, training, research, coaching institutions etc, places of worship will remain closed.
All social, political, academic, sports, entertainment, cultural, religious functions will remain prohibited.
To implement the above containment measures, Executive Magistrates will be deployed as Incident Commanders in the respective local jurisdictions. Any person violating the above containment measures will be liable to be proceeded against as per the provisions of Section 51-60 of the Disaster Management Act, 2005 along with the legal action under Section 188 of the IPC.