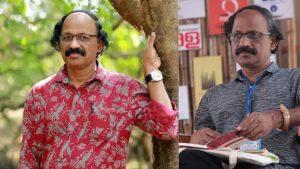 Odakuzhal Award 2022:
Writer Ambikasuthan Mangad has been selected for Odakuzhal Award 2022 for his collection of short stories titled Pranavayu. The award consists of Rs 30,000, citation, and plaque. Instituted by the Guruvayurappan Trust, the award is being given for the best collection of short stories in Malayalam. The award will be presented on the occasion of the 45th death anniversary of Mahakavi G. Sankara Kurup, who established the Guruvayurappan Trust, on February 2 at the Ernakulam Samastha Kerala Sahithya Parishad building here. Literary critic Dr. M. Leelavathi will present the award to Ambikasuthan Mangad.
Buy Prime Test Series for all Banking, SSC, Insurance & other exams
Why this award is given to Ambikasuthan Mangad?
The judging committee for 2022 said Pranavayu included stories that are contemporary and filled with modern vision and outlook. The stories Neeraliyan and Pranavayu, which are based on the topic of climate change, offer a unique reading experience in Malayalam.
About the 'Pranavayu':
'Pranavayu' written in 2015 tells the story of a dystopian world where people have to buy oxygen kits for survival. Six years later, in 2021, it became one of the most-read stories in Kerala as Indians across the country gasped for oxygen during the Covid pandemic. In November 2021, Dr Suma S, assistant professor at Government Arts and Science College in Kozhikode, translated it into Hindi. Before that, it was translated into Kannada. In 2020, the first year of the pandemic, the story was translated into English by Prasad Pannian, associate professor at the Central University of Kerala in Kasaragod.