A female cheetah named Dhatri (Tbilisi) has recently passed away at Kuno National Park in Madhya Pradesh. This brings the total number of deaths to nine, including six adult cheetahs relocated from Namibia and South Africa, along with three cubs born in India, all since March this year. Currently, a post-mortem examination is underway to determine the cause of death.
In response to this unfortunate event, park authorities took immediate action by returning all the cheetahs (with the exception of the two females) to their enclosures for thorough examination and medical treatment. A specialist veterinarian from South Africa was summoned to address the wounds and administer Fluralaner, a systemic insecticide and acaricide used orally or topically to manage the health of the remaining cheetahs.
Concerns Raised by Experts over Cheetah Deaths  at Kuno National Park
In the previous month, two cheetahs fell victim to infections resulting from wounds caused by radio collars fastened around their necks. The environment ministry has attributed all cheetah deaths to natural causes.
However, experts involved in the cheetah reintroduction project have raised apprehensions about external factors that could have played a role in the fatalities. In particular, they have pointed out heavy rainfall, extreme heat, and humidity as potential contributing factors, with the collars around the cheetahs' necks possibly worsening the situation.
Tragic Chain of Cheetah Deaths Raises Concerns about Captivity and Collar Use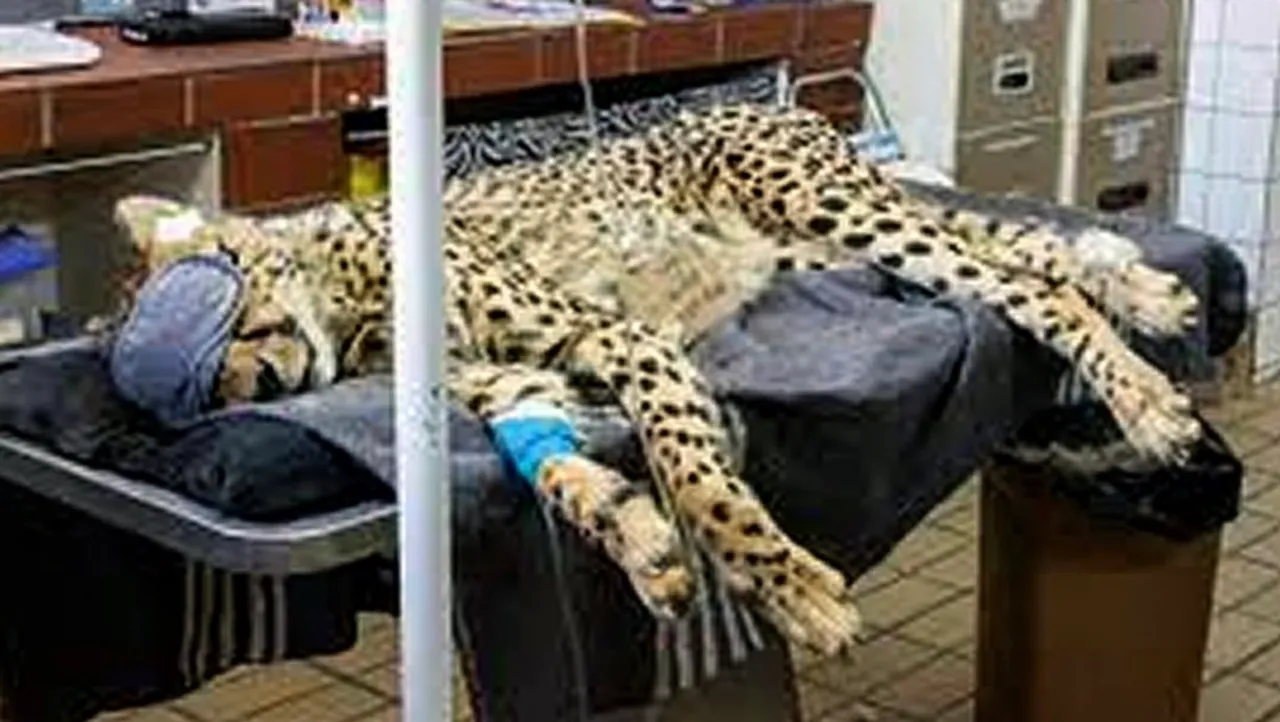 On March 27, a Namibian cheetah named Sasha passed away due to kidney complications, which were suspected to have been acquired during captivity in Namibia. Sasha had been suffering from health issues ever since arriving at Kuno.
Subsequently, another cheetah named Uday fell ill and died on April 13.
On May 9, Daksha, a female cheetah brought from South Africa, died after a "violent interaction" with two male cheetahs during mating. In the same month, three out of four cubs born to a female Namibian cheetah also tragically lost their lives.
This unfortunate chain of events continued with the deaths of two male cheetahs, Tajas and Suraj, on July 11 and July 14, respectively. The cause of death was attributed to multiple organ failure, and experts speculated that the presence of radio collars might have caused infections leading to their demise.
Project Cheetah: Reintroducing the Majestic Species to Kuno National Park
Under the ambitious Project Cheetah, Kuno National Park is dedicated to reintroducing the cheetah species to the region. To achieve this goal, a total of 20 cheetahs were brought in from Namibia and South Africa in two distinct batches. The first batch arrived in September of the previous year, followed by the second batch in February of the current year.
Currently, there are 14 cheetahs residing in Kuno National Park, consisting of seven males, six females, and a female cub. These magnificent creatures are under close observation by a team of Kuno wildlife veterinarians and an expert from Namibia to ensure their well-being.
Key takeaways for competitive examinations
Minister for Animal Husbandry in Madhya Pradesh: Ms. Kusum Mehandele
Find More Miscellaneous News Here