On April 7, 2023, The Gaj Utsav-2023 was inaugurated at the Kaziranga National Park by the President of India, Smt Droupadi Murmu. During her speech, she highlighted the significant bond between nature and humanity, which is regarded as sacred. India has always identified itself with a culture of respecting nature. Our country has a unique connection between nature and culture, where both have been intertwined and nourishing each other. Elephants have been held in high esteem in our tradition, and are considered a symbol of prosperity. As the National Heritage Animal of India, safeguarding elephants is an essential element of our national duty to conserve our national heritage.
Buy Prime Test Series for all Banking, SSC, Insurance & other exams
More about GAJ UTSAV 2023:
The Gaj Utsav 2023 is a significant event in India that commemorates the 30th anniversary of Project Elephant, a flagship conservation initiative launched by the Indian government in 1992.
The event aims to promote awareness about the conservation of elephants and their habitats, reduce human-elephant conflicts, and ensure the welfare of captive elephants.
The event is being celebrated at the Kaziranga National Park, which is known for its high population of Asian elephants.
The two-day event includes various activities such as cultural programs, elephant processions, exhibitions, and seminars.
These activities are designed to engage the public and raise awareness about the importance of elephant conservation.
The event also highlights the challenges faced by elephants in India due to habitat loss, fragmentation, poaching, and human-elephant conflicts.
Through the Gaj Utsav 2023, the Indian government aims to work towards mitigating these challenges and ensuring a better future for elephants in India.
About Kaziranga National Park: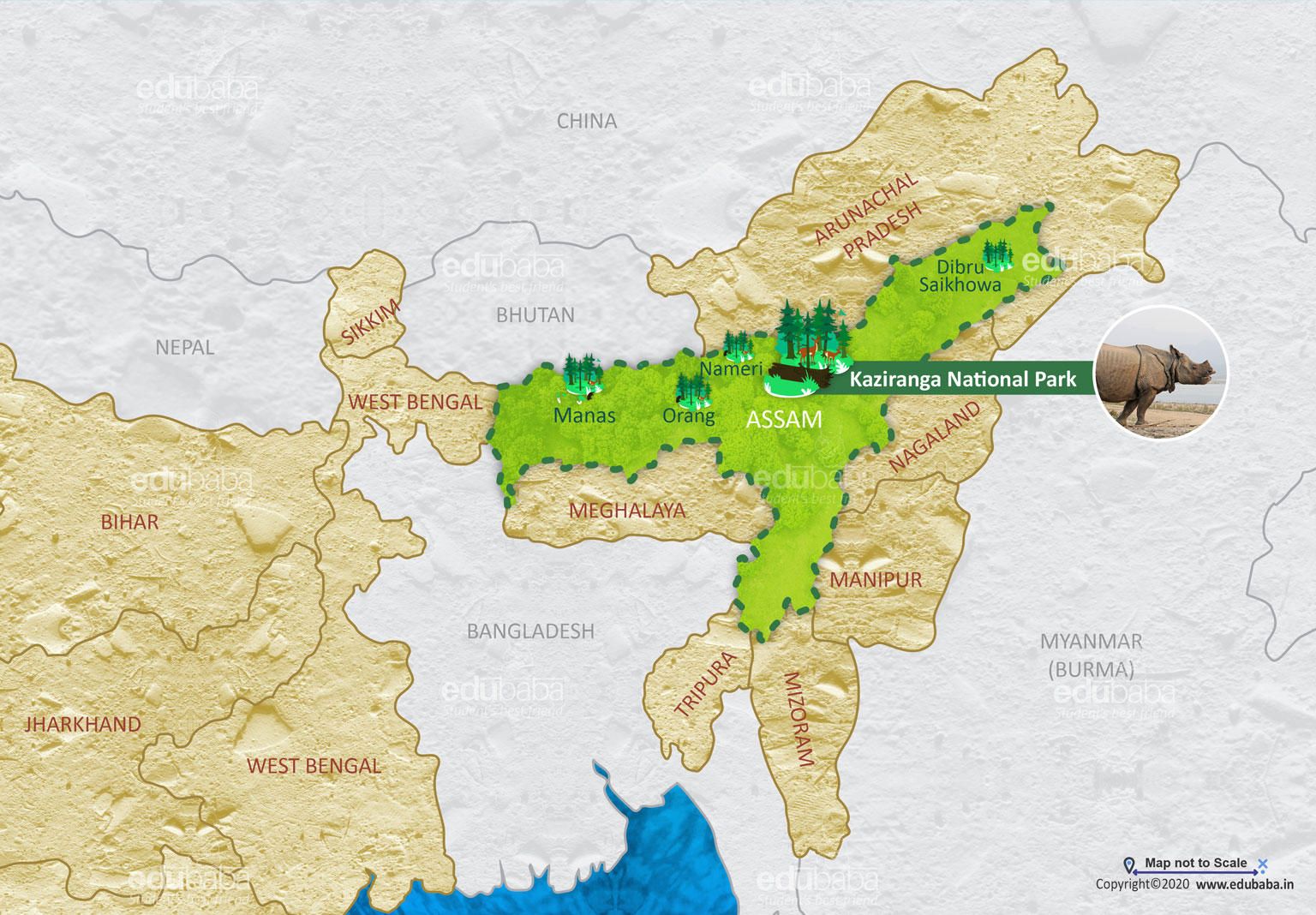 Kaziranga National Park was established in 1905 and is one of the oldest national parks in India.
The park covers an area of approximately 430 square kilometers and is home to the world's largest population of Indian one-horned rhinoceroses.
Kaziranga is also home to other rare and endangered species such as the Bengal tiger, Asiatic elephant, wild water buffalo, and swamp deer.
The park is situated in the floodplains of the Brahmaputra River and has a unique ecosystem that includes grasslands, swamps, and forests.
Kaziranga is recognized as a UNESCO World Heritage Site and is also a Tiger Reserve and an Important Bird Area.
The park is a popular tourist destination and offers activities such as wildlife safaris, elephant rides, and birdwatching.
Kaziranga National Park faces various challenges such as habitat loss, poaching, and human-elephant conflicts, which require constant attention and conservation efforts.
You may also read this: