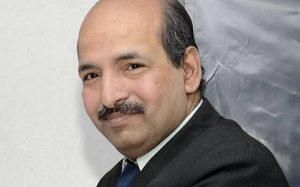 RBI Deputy Governor N S Vishwanathan has announced his resignation due to health problems. He announce his retirement three months before the end of his extended one-year tenure. While the Reserve Bank has accepted his request to be relieved by March 31. He was first appointed as the Reserve Bank's deputy governor for a three-year term in 2016, following which he was reappointed one year.
After being appointed as the deputy governor on June 28, 2016 for a three-year-term, Vishwanathan has served under three governors Raghuram Rajan, Urjit Patel and Shaktikanta Das. Before he became the deputy governor, he was on a three-year deputation to the Bank of Mauritius, the central bank of Mauritius, as director of supervision. He born in June 1958, he did his Master's in economics from the Bangalore University and joined the central bank in 1981.
Important takeaways for all competitive exams:
RBI 25th Governor: Shaktikant Das; Headquarters: Mumbai; Founded: 1 April 1935, Kolkata.