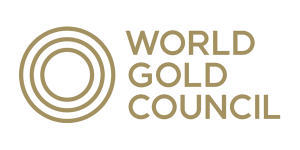 According to World Gold Council(WGC) report title "World Gold Outlook 2020", Reserve Bank of India (RBI) has been ranked 6th in the largest buyer of sovereign gold abroad. RBI purchased 25.2 tonnes in first 10 months of 2019 to hedge government's sovereign gold bond issue. RBI (Reserve Bank of India) currently holds 625.2 tonnes of gold, forming 6.6% of its forex reserves.
The central banks of China, Russia, Kazakhstan, Turkey, Poland bought more than India in 2019. In 2019, Uzbekistan and Venezuela sold 16.6 tonnes and 30.3 tonnes of gold. The performance of gold in the market in 2019 was best Since 2010. It rises by 18.4% in United States dollar (USD)terms in 2019.
Key points of World Gold Council(WGC) report:
i. The data about the gold holdings of various central banks were collected after those central banks shared their data with the International Monetary Fund (IMF).
ii. The central banks added 27.9 tonnes of gold on a net basis which when considering year-to-date basis brings net purchase to 570.2 tonnes, 11% higher than in 2018 (515.2tonnes).
iii. The report highlights the need for tax cuts to increase economic growth. This was due to the fact that higher taxes exacerbated the impact of record-high local consumption on the gold price.
iv. The Exchange Traded Funds (ETF) of institutional investors were the second-largest buyers of gold in 2019. The report predicts that they will continue to buy more gold in 2020 as well.
Important takeaways for all competitive exams:
World Gold Council founded: 1987.
Headquarters of World Gold Council: London, United Kingdom(UK).
Chief Executive Officer(CEO) of the World Gold Council: David Tait.
Find More Ranks and Reports Here