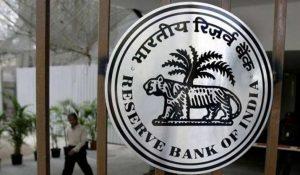 Reserve Bank of India has released the Annual Report of the Ombudsman Schemes for 2020-21, which has been prepared for the 9-month period (July 1, 2020 to March 31, 2021) in alignment with the change in the Financial Year of RBI from 'July – June' to 'April – March' with effect from July 1, 2020. The Annual Report covers the activities under the Banking Ombudsman Scheme, 2006 (BOS), the Ombudsman Scheme for Non-Banking Financial Companies, 2018 (OSNBFC) and the Ombudsman Scheme for Digital Transactions, 2019 (OSDT).
Buy Prime Test Series for all Banking, SSC, Insurance & other exams
Key Findings:
The volume of complaints received under all the 3 Ombudsman Schemes increased by 22.27 percent on an annualized basis and stood at 3,03,107.
The complaints received at BOS from July 1, 2020, to March 31, 2021, stood at 2,73,204
The complaints received at OSNBFCs stood at 26,957 during July 1, 2020-March 31, 2021
The number of complaints received at the OSDT rose to 2,946 during July 1, 2020-March 31, 2021.
Major areas of complaints:
Under the scheme, major areas of complaints are related to ATM or debit cards, mobile or electronic banking and credit cards. This area collectively accounted for 42.74 per cent of the total complaints. This year, RBI changed the reporting period to April-March.
The city with maximum complaints:
RBI data further highlights that, Chandigarh received the maximum complaints during the same period. Total number of complaints stand at 28019. It accounts for 10.26 per cent of the total complaints.
Chandigarh is followed by Kanpur with 21,168 complaints and New Delhi with 18,767 complaints. Kanpur accounts for 7.75 per cent and Delhi accounts for 6.87 per cent of the total complaints.