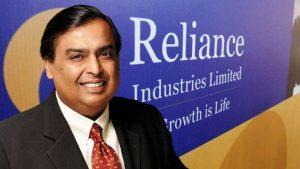 Reliance Industries chairman Mukesh Ambani has announced to build of India's first and one of the world's largest Carbon Fibre plants at Hazira, Gujarat. The plants will have a capacity of 20,000 MTPA based on Acrylonitrile feedstock. Overall, in the Oil to Chemical segment (O2C), Ambani Ambani announced an investment of Rs 75,000 crore over the next five years to expand capacities in existing and new value chains. These value chains are – Polyester value chain, Vinyl chain, and New Materials. The first phase of the plant will be completed in 2025.
Bank Maha Pack includes Live Batches, Test Series, Video Lectures & eBooks
The company will further integrate its composites business with Carbon Fibre to produce Carbon Fibre composites. Apart from other applications, Carbon Fibre composites are also used to meet the rapidly growing light-weight requirements of Mobility and Renewable Energy. Thus, Carbon Fibre promises to be a multi-decade growth engine for O2C, Ambani highlighted. Reliance has commenced its journey to becoming net carbon zero by 2035 with a set of concrete actions.
Important takeaways for all competitive exams:
Reliance Industries Limited (RIL) Founded: 8 May 1973;
Reliance Industries Limited (RIL) Founder: Dhirubhai Ambani;
Reliance Industries Limited (RIL) Headquarters: Mumbai, Maharashtra;
Reliance Industries Limited (RIL) CMD: Mukesh Ambani;
Reliance Industries Limited (RIL) Director: Nita Ambani.