A Green Tourism Conclave took place in Shillong with the primary objective of nurturing environmentally conscious and responsible tourism in India, with a special emphasis on the Northeastern region and Odisha. The event featured engaging discussions, informative presentations, and captivating cultural performances, emphasizing the importance of sustainable tourism practices.
Key Figures and Participants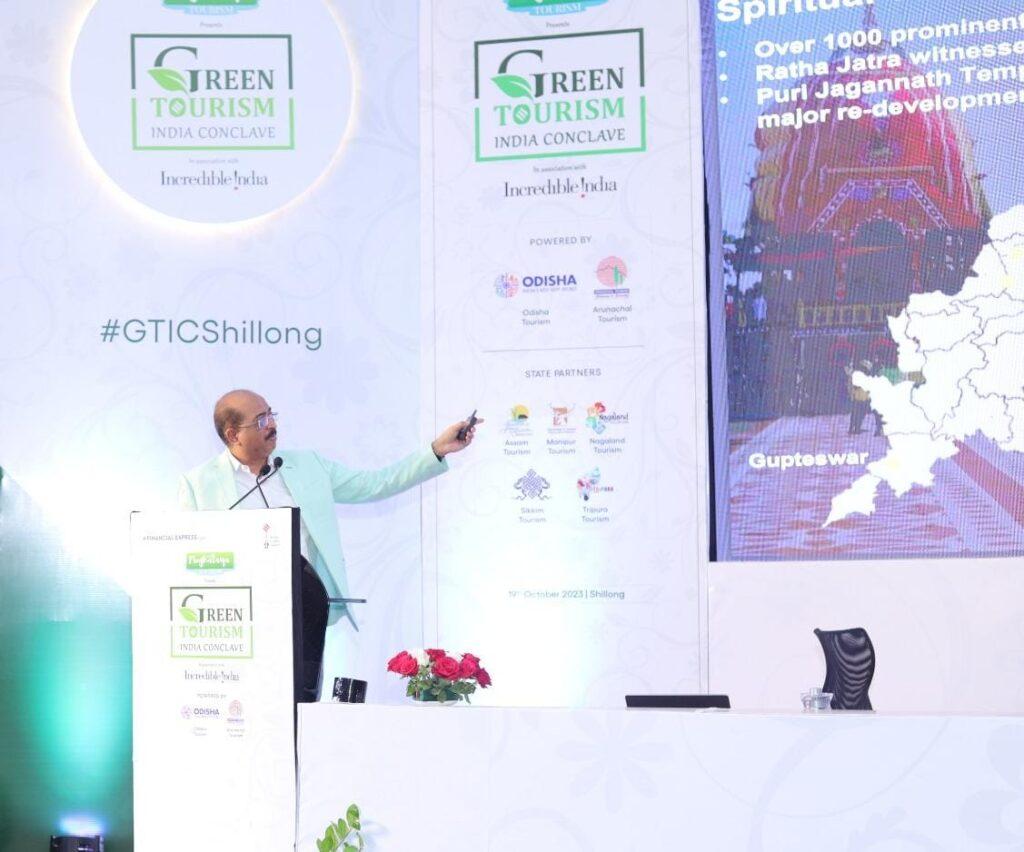 The Green Tourism India conclave, at Shillong's state convention center, brought together key players in the tourism industry, including representatives from Meghalaya Tourism, Incredible India, Odisha Tourism, and Arunachal Tourism. Meghalaya's Tourism Minister, Bah Paul Lyngdoh, graced the event as the chief guest.
Meghalaya's Tourism Minister Views
In his speech, Minister Lyngdoh highlighted the potential of tourism as a sustainable means of livelihood. He stressed the significance of allowing visitors to explore the remote and culturally rich part of the country, while also mentioning the forthcoming legislation to protect eco-fragile zones by restricting construction activities in these areas.
Showcasing Odisha's Ecotourism Initiatives
The Additional Chief Secretary for the Odisha Department of Tourism., Sachin Ramchandra Jadhav presented insights into Odisha's ecotourism initiatives and how they can be adapted in the Northeast. This presentation shed light on the innovative approaches Odisha has adopted to promote ecotourism, which could serve as valuable examples for other regions in India.
Exploring Adventure and Eco-Tourism
One of the sessions during the conclave was titled 'The Great Outdoors: What Makes the Northeast the Perfect Destination for Adventure and Eco-Tourism.' Experts shared insights on adventure and eco-tourism in India, highlighting the unique attractions of the Northeast that make it an ideal destination for adventure seekers and nature enthusiasts. This discussion encouraged the development of sustainable adventure tourism practices in the region.
Community Tourism and Homestays in the Northeast
Another panel discussion delved into the topic of 'Community Tourism and Homestays in the Northeast.' The session explored the concept of community-based tourism and homestays, showcasing how this approach can empower local communities while providing authentic and enriching experiences to travelers. Gerald Samuel Duia, General Secretary of the Tour Operators Association of Meghalaya, presented a case study on the challenges and opportunities in tourism in Meghalaya, offering valuable insights into the local perspective.
Sustainable Luxury Travel
The conclave also highlighted the importance of sustainable luxury travel, emphasizing that travelers can enjoy luxurious experiences while respecting the environment and local cultures. This session provided insights into how the hospitality and tourism industry can provide luxury services in an eco-friendly and responsible manner.
Expert Insights on Sustainable Tourism
The final session of the conclave featured experts from the field who shared their valuable insights into sustainable tourism practices. These insights serve as a guide for the industry and policymakers to promote and implement sustainable tourism initiatives in the Northeast and beyond.