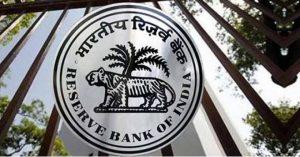 The Reserve Bank of India (RBI) has granted "in-principle" approval to Shivalik Mercantile Co-operative Bank Limited for transition into a Small Finance Bank (SFB). The transition into a SFB will be under the "Scheme on voluntary transition of Urban Co-operative Bank into a Small Finance Bank" issued on September 27, 2018.
The "in-principle" approval granted will be valid for 18 months to enable the applicant to comply with the requirements under the Scheme, the Guidelines for 'on tap' Licensing of Small Finance Banks in the Private Sector and fulfil other conditions as stipulated by the RBI. On being satisfied that the applicant has complied with the requisite conditions laid down by RBI as part of "in-principle" approval, the RBI would consider granting it a licence for commencement of banking business under Section 22 (1) of the Banking Regulation Act, 1949 as a SFB.
Important takeaways for all competitive exams:
RBI 25th Governor: Shaktikant Das; Headquarters: Mumbai; Founded: 1 April 1935, Kolkata.
Source: The Reserve Bank of India