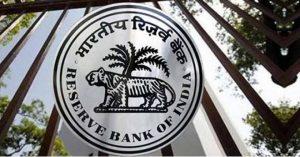 The Reserve Bank of India has revised its supervisory framework for Urban Co-operative Banks (UCBs). The revised framework aims to expedite resolution of UCBs experiencing financial stress. The revised framework stipulates the thresholds for various parameters that could trigger a corrective action by the UCBs or a supervisory action by the central bank.
A UCB may be placed under supervisory action framework under the following conditions:
When its Net Non-Performing Asset (NPA) exceeds 6% of its net advances.
When its Capital to Risk (Weighted) Assets Ratio (CRAR) falls below 9%.
When it incurs losses for two consecutive financial years or has accumulated losses on its balance sheet.
RBI could also undertake different actions like imposition of all-inclusive directions under section 35A of the Banking Regulation Act, 1949. Issue of show cause notice for cancellation of banking license may also be considered by the RBI if continued normal functioning of the UCB is no longer considered to be in the interest of its depositors.
Important takeaways for all competitive exams:
RBI 25th Governor: Shaktikant Das; Headquarters: Mumbai; Founded: 1 April 1935, Kolkata.
Source: The Economic Times