SpaceX launched a Falcon 9 rocket from Cape Canaveral Space Force Station with 40 more internet satellites for rival OneWeb, followed by the landing of the rocket's first stage booster back at the Florida spaceport.
Buy Prime Test Series for all Banking, SSC, Insurance & other exams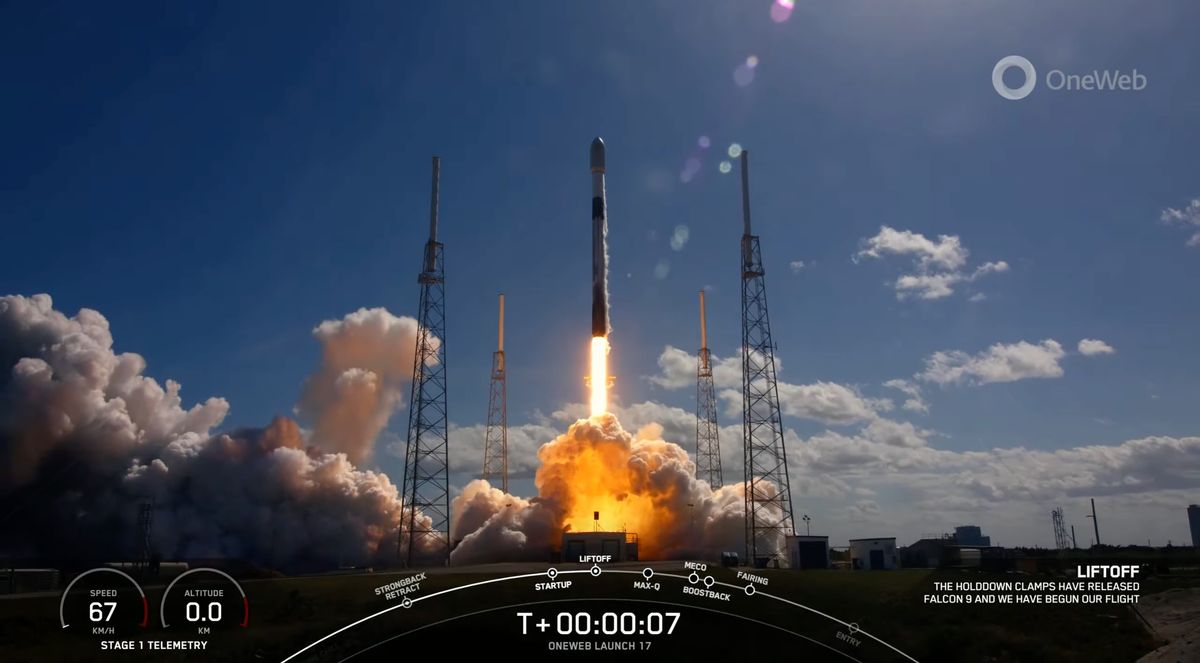 More About the SpaceX launch:
The two-stage Falcon 9 lifted off from Cape Canaveral Space Force Station in Florida at 2:13 p.m. EST (1913 GMT).
The rocket's first stage came back to Earth right on schedule, touching down on a landing pad at Cape Canaveral about 7 minutes and 50 seconds after launch.
SpaceX's 16th Mission of the Year:
The mission, SpaceX's 16th flight of the year overall, was the third and final planned dedicated Falcon 9 launch for OneWeb, which switched launch providers from Russia's Soyuz rocket to SpaceX and Indian rockets last year after the Russian invasion of Ukraine. OneWeb has another reservation with SpaceX for a rideshare mission with Iridium later this year.
OneWeb launched 584 satellites:
With the 40 spacecraft mission, OneWeb has launched 584 satellites to date on 17 rockets — 13 Soyuz flights, three SpaceX Falcon 9s, and one Indian GSLV Mk.3. OneWeb has reported two failed satellites in its constellation, meaning the launch Thursday brought the tally of active OneWeb spacecraft to 582.
OneWeb and Indian GSLV Mk.3:
OneWeb also has one more launch on an Indian GSLV Mk.3 rocket scheduled later this month with 36 more internet satellites. That launch, scheduled for March 26, will put OneWeb over the 588-satellite threshold needed for global internet coverage. OneWeb plans to launch nearly 650 satellites in total for its first-generation network, including spares.
Also Read: Reliance Life Sciences receives a gene therapy technology licence from IIT Kanpur