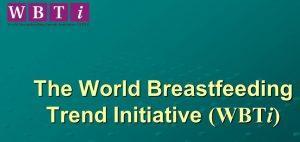 Sri Lanka has topped a new survey conducted by the World Breastfeeding Trends Initiative (WBTi). The survey was conducted on "Breast Feeding support Policies and Programs". The island country has been placed on top of the chart among 97 countries globally. Sri Lanka has received the green color code after scoring 91 points out of 100. With the green color code, Sri Lanka has become the first country to achieve the "Green" nation status in supporting breastfeeding women. As per records of 2019, Sri Lanka has scored green code in 7 out of 10 indicators, blue code in 2 indicators and yellow code in one indicator.
World Breastfeeding Trends Initiative (WBTi):
The World Breastfeeding Trends Initiative (WBTi) was developed by the experts at the Breastfeeding Promotion Network of India. Since its inception, 120 countries have been involved in WBTi out of which 97 countries have completed and reported their assessments. The WBTi uses 10 indicators of policies and programs to rank the performances of the countries by giving color-codes to the countries. The order of WBTi color codes as per the performance of the countries in the 10 indicators are Red, Yellow, Blue and Green. The Green color implies the best level of performance while Red color implies worst level of performance.
The World Breastfeeding Trends Initiative (WBTi) stated that the high level commitment of the island nation towards health and nutrition of mothers and babies is the major reason for its presence on top of the chart.
Important takeaways for all competitive exams:
Currency of Sri Lanka: Sri Lankan rupee.
Prime minister: Mahinda Rajapaksa.
Find More Ranks and Reports Here