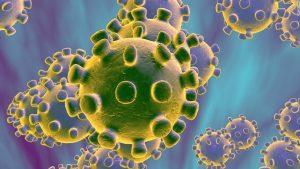 Geneva-based WHO has called for 675 million US dollars in donations for a plan to fight the novel coronavirus. This announcement was made by the Director-General of WHO Tedros Adhanom in Geneva. They are launching a strategic preparedness and response plan and requesting 675 million dollars to fund the plan for the next three months. 60 million US dollars of the funds would be for WHO operations while the remainder would go to countries requiring assistance to guard against the deadly virus.
World Health Organisation was sending 500,000 masks and 40,000 respirators to 24 countries from its warehouses in Dubai and Accra. Director-General of WHO also hailed a 100 million dollar donation from the Bill and Melinda Gates Foundation announced earlier.
What is Coronavirus?
Coronaviruses are known to be a broad family of viruses, as per the Centers for Disease Control and Prevention (CDC) "Human coronaviruses commonly cause mild to moderate illness in people worldwide. Two newer human coronaviruses, MERS-CoV and SARS-CoV, have been known to frequently cause severe illness. As per reports, the outbreak in Wuhan, China has been linked to a large seafood and animal market, suggesting a possible zoonotic origin to the outbreak"
Coronavirus which is causing pneumonia-like illness is spreading rapidly around the globe. Although China is reportedly taking measures to contain the outbreak in the country as it has lockdown millions of people in the Hubei province but the disease as spread to other countries where cases have been reported recently. According to the Washington Post, cases have been confirmed in France, South Korea, Japan, Nepal, Thailand, Cambodia, Singapore, Vietnam, Taiwan and Canada.
Important Takeaways for upcoming competitive Exams-
The World Health Organization was established on 07th April 1948.
Headquarters of WHO is in Geneva, Switzerland.