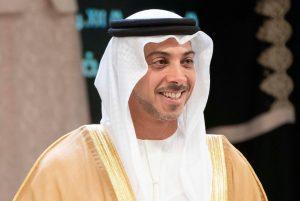 UAE President appoints Sheikh Mansour as Vice-President
The UAE President, Sheikh Mohamed bin Zayed Al Nahyan, has appointed his brother, Sheikh Mansour bin Zayed Al Nahyan, as the Vice President of the country. The appointment was endorsed by the UAE Federal Supreme Council. Sheikh Mohammed bin Rashid Al Maktoum, the current Vice President, will continue to hold the same position. Additionally, Sheikh Mohamed, who is also the Ruler of Abu Dhabi, has designated Sheikh Tahnoun bin Zayed and Sheikh Hazza bin Zayed as the Deputy Rulers of Abu Dhabi.
Buy Prime Test Series for all Banking, SSC, Insurance & other exams
The UAE Federal Supreme Council has given its approval for the appointment of Sheikh Mansour bin Zayed Al Nahyan, who is currently the Deputy Prime Minister of the UAE and the Minister of Presidential Court, as the Vice President of the UAE. This appointment will be in addition to the current Vice President, Sheikh Mohammed bin Rashid Al Maktoum, who also holds the positions of Prime Minister and Ruler of Dubai.
After the death of Sheikh Khalifa in May last year, Sheikh Mohamed was elected by the Rulers of the UAE. Sheikh Mansour, who has previously held important positions in Abu Dhabi's wealth funds and business, is currently serving as the Deputy Prime Minister and Minister of the Presidential Court.
About the Sheikh Mansour:
Sheikh Mansour has been an integral part of the UAE's political scene for almost two decades, starting with his appointment as Minister of Presidential Affairs in 2004. He has played a significant role in overseeing the Presidential Court and the Ministry of Presidential Affairs, as well as holding the position of Chairman in various government institutions such as the Ministerial Development Council and the Emirates Investment Authority. Additionally, he serves as the Chairman of the Abu Dhabi Fund for Development and as a member of the Abu Dhabi Supreme Petroleum Council. He has also been on the boards of several investment institutions, including the National Archives, Abu Dhabi Development Fund, Board of Abu Dhabi Food Control Authority, and the Abu Dhabi Judicial Department.
You may also read this:
Saudi Arabia becomes Shanghai Cooperation Organization dialogue partner