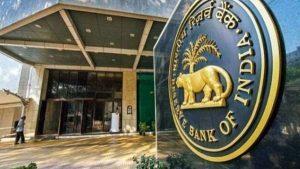 The Union Cabinet has approved amendments to the Banking Regulation Act to empower India's Central Bank (Reserve Bank of India) to have better control over urban co-operative banks and multi-state cooperative banks. These amendments will apply to the urban co-operative banks and multi-state cooperative banks.
According to the Information and Broadcasting Minister Prakash Javadekar the administrative role will continue to be managed by Registrar of Cooperative. In present, cooperative banks are governed by dual control of cooperative societies as well as the Reserve Bank of India. While the role of cooperative society includes incorporation, registration, management, recovery, audit, supersession of board of directors and liquidation, the central bank's role is responsible for regulatory functions.
The 1,540 cooperative banks with 8.6 crore depositors' money, with around Rs. 5 lakh crore deposits in the country and the proposed amendment will protect the depositors.
The Union Cabinet's move towards amending the Banking Regulation Law to strengthen the cooperative banks comes months after Mumbai based Punjab Maharashtra Bank (PMC) collapsed. The Reserve Bank of India had superseded the lender's board for six months after finding the under-reporting of loans in September 2019. Cash withdrawals were capped at Rs. 1,000 per account for six months but subsequently relaxed to Rs. 50,000 as panic spread among depositors.
Important Takeaways for upcoming Competitive Exams
i. The Banking Regulation Act, 1949 is legislation in India that regulates all banking firms.
ii. Shaktikanta Das is the 25th governor of the Reserve Bank of India.