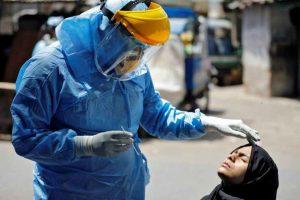 Indian Council of Medical Research (ICMR) has given permission to Uttar Pradesh to start "Pool Testing" of COVID-19 samples in the state. With this, Uttar Pradesh will be the first state to start pool testing. At present 558 COVID-19 cases have been found in the state.
What is Pool Testing?
Under Pool Testing, if 10 samples of COVID-19 test negative, then 
it's 
an indicator 
that each one 
the samples test negative. On 
the opposite 
hand, if the samples tested 
aren't 
negative, individual testing 
is going to be
done. Under pool testing, the samples 
are going to be 
mixed and tested. Pool testing increases the testing capacity of a state. T
he tactic 
will accelerate the testing process.
Important takeaways for all competitive exams:
Anandiben Patel is the current Governor of Uttar Pradesh.
Chief Minister of Uttar Pradesh Yogi Adityanath.