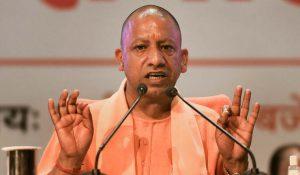 Uttar Pradesh Government joined hands with tech giant Google to formed geotag community kitchens in the state. The kitchens produce 12 lakh food packets on a daily basis. Now, Uttar Pradesh became the 1st state to geotag community kitchens. Around 7,368 community kitchens located in 75 districts were geotagged.
Click Here To Get Test Series For SBI PO 2020
The State Government mobilized state resources on a massive scale to establish the kitchens. This initiative was done through NGO's and religious organizations. For these initiatives, Remote Sensing Application Centre (RSAC) has developed the application to learn about the location of the community kitchens. The application was developed by feeding data of the latitudes and longitudes of the community kitchen. Apart from this, Google will also provide the centres in its application.
Most Important takeaways for upcoming competitive exams-
Anandiben Patel is the current Governor of Uttar Pradesh.
Uttar Pradesh is India's most populous state.