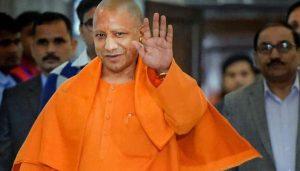 Chief Minister of Uttar Pradesh Yogi Adityanath has announced an internship scheme for the tenth, 12th and graduate students of the state to brighten employment prospects. Addressing a job fair organized by the Department of Labour and Employment Exchange in Gorakhpur, Yogi Adityanath stated that the state government will bring the internship scheme this year itself.
Under the scheme, these students will be linked to various technical institutes and industries. During the internship of a period of six months or a year, each participating youth will be given 2500 rupees as honorarium every month. Out of this, rupees 1500 will be given by the Central Government and 1000 rupees by the State Government.
Most Important takeaways for upcomig competitive exams-
Anandiben Patel is the current Governor of Uttar Pradesh.
Uttar Pradesh is India's most populous state.