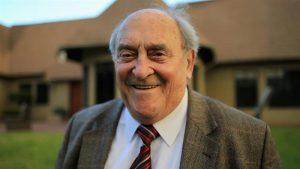 Veteran South African anti-apartheid activist Denis Goldberg passed away. He was the ally of late South African President Nelson Mandela. He played a key role in South African liberation struggle. He was the only white member of the African National Congress's military wing, Umkhonto we Sizwe (MK).
Click Here To Get Test Series For SBI PO 2020
Denis Goldberg was sentenced with imprisonment of 22 years for his involvement with the ANC's fight against apartheid and spent 22 years in a whites-only prison in the capital Pretoria. Apartheid was the racist system of oppression forced by the white minority government. He was released from the jail in 1985.