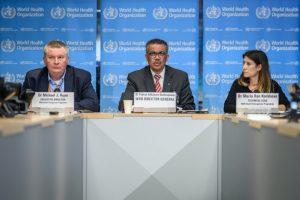 The World Health Organization has officially declared COVID-19, the disease caused by the novel coronavirus as a pandemic as it spreads freely in more than 100 countries around the world.
The virus, which originated in China, has infected more than 113,000 people worldwide and killed more than 4,000, according to the WHO. The U.S. Centers for Disease Control and Prevention defines a pandemic as an epidemic a sudden increase in the number of cases of a disease that has "spread over several countries or continents, usually affecting a large number of people."
What is a pandemic?
According to the World Health Organization, a pandemic is declared when a new disease for which people do not have immunity spreads around the world beyond expectations. Declaring a pandemic has nothing to do with changes to the characteristics of a disease, but is instead associated with concerns over its geographic spread.
Important takeaways for all competitive exams:
Headquarters of WHO: Geneva, Switzerland; Director general of WHO: Tedros Adhanom.