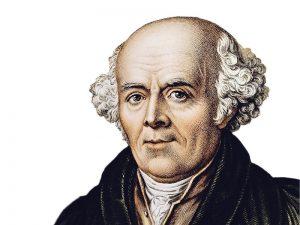 World Homeopathy Day 2023
On April 10th every year, World Homeopathy Day is celebrated to honor the birth anniversary of Samuel Hahnemann, the founder of homeopathy and a German physician. This day is dedicated to recognizing the valuable contributions of homeopathy to the field of healthcare. This year marks the 268th birth anniversary of Samuel Hahnemann.
Buy Prime Test Series for all Banking, SSC, Insurance & other exams
World Homeopathy Day 2023: Theme
The focus of World Homeopathy Day 2023 is centered around the theme 'One Health, One Family'. The primary objective of this theme is to advocate for evidence-based homeopathic treatment for the well-being of every family member through the involvement of family physicians within the community.
World Homeopathy Day 2023: Significance
World Homeopathy Day is an occasion to acknowledge the challenges and opportunities involved in promoting homeopathy. The aim of this day is to create awareness about homeopathy as a medical system and strive towards improving its success rate. Homeopathy is a form of alternative medicine that works by stimulating the body's innate healing processes in the patient. It operates on the principle that the symptoms of a disease can be treated by administering small doses of natural substances that mimic the symptoms.
World Homeopathy Day: History
Samuel Hahnemann, a renowned scholar and physician from France, is credited with founding homeopathy. He was born on April 10, 1755, in Paris. During the first 15 years of his medical practice, he struggled to make a living and eventually made a significant discovery. He believed that in order to cure a patient's illness, they should be administered with substances that cause the same symptoms as the disease. This is the fundamental principle of homeopathy, known as "like cures like."
In India, the Ministry of AYUSH, Government of India, oversees the celebration of World Homeopathy Day. Homeopathy is among India's most widely used medical systems, and it is believed to be a safe form of treatment with minimal side effects.
You may also read this:
International Day of Sport for Development and Peace 2023 observed on 06 April