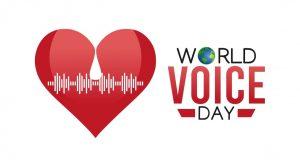 World Voice Day 2023
World Voice Day (WVD) is an international event celebrated annually on April 16th to recognize and appreciate the significance of the human voice in our everyday lives. Effective communication is reliant on a healthy and well-functioning voice. The purpose of WVD is to promote global awareness of the importance of preventing voice-related problems, training the artistic voice, rehabilitating damaged or abnormal voices, and researching the function and application of the voice.
Buy Prime Test Series for all Banking, SSC, Insurance & other exams
Objective of World Voice Day
The objective of World Voice Day is to promote the proper care and training of the human voice, particularly among those who use their voice for professional or recreational purposes. The event aims to increase awareness of voice-related issues and encourage individuals to seek assistance and training when needed. Additionally, World Voice Day supports research efforts related to the voice, which is studied and applied in various fields such as biology, art, phonetics, psychology, physics, music, speech-language pathology, and medicine.
History of World Voice Day
The concept of dedicating a special day to the voice was first introduced in 1999 by the Society of Laryngology & Voice in Brazil, which selected April 16 as the annual date. In 2002, Professor Mario Andre, a Portuguese laryngologist and the European Laryngological Society President, proposed that World Voice Day should be celebrated globally. This idea was developed and adopted in various countries. In 2012, voice researchers Dr. Filipa from Portugal, Prof. Tecumseh Fitch from Austria, and Prof. Johan Sundberg from Sweden invited voice experts from multiple countries to form a global group dedicated to organizing World Voice Day events. Currently, the group consists of 66 members who work together to initiate and coordinate World Voice Day celebrations in their respective countries.
You may also read this:
World Art Day 2023 observed on 15th April