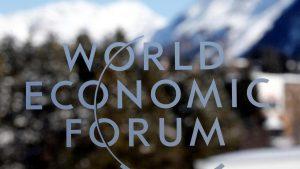 The 50th Annual Meeting of the World Economic Forum begins in Davos, Switzerland. On the Indian side, Commerce and Industry Minister Piyush Goyal will lead the delegation to the WEF. This year programme will focus on achieving the maximum impact on the Forum's platform for public-private cooperation. This year 50th Annual Meeting of the World Economic Forum theme will be "Stakeholders for a Cohesive and Sustainable World".
The Programme for the Annual Meeting will prioritize six key areas: ecology, economy, society, industry, technology, and geopolitics.
Ecology: How to mobilize business to respond to the risks of climate change and ensure that measures to protect biodiversity reach forest floors and ocean beds.
Economy: How to remove the long-term debt burden and keep the economy working at a pace that allows higher inclusion.
Technology: How to create a global consensus on deployment of Fourth Industrial Revolution technologies and avoid a 'technology war'.
Society: How to reskill and upskill a billion people in the next decade.
Geopolitics: How the 'spirit of Davos' can create bridges to resolve conflicts in global hotspots. Informal meetings to set kickstart conciliation.
Industry: How to help business create the models necessary to drive enterprise in the Fourth Industrial Revolution. How to navigate an enterprise in a world exposed to political tensions and driven by exponential technological change as well as increasing expectations from all stakeholders.
These initiatives aim to plant more than one trillion trees over the next decade and to equip one billion people with the necessary skills in the age of the 4th Industrial Revolution.
The welcome message was followed by the annual crystal awards and this year's recipients included celebrity film star Deepika Padukone. She has been given the award for her leadership in raising mental health awareness. These awards are given to those cultural leaders, who are improving the state of the world through their contributions to inclusive and sustainable change.