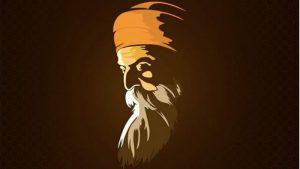 Guru Nanak Jayanti is observed every year as the birth anniversary of the Sikh founder, Guru Nanak Dev Ji. This year marks the 552nd birth anniversary of Guru Nanak, also known as Prakash Utsav or Guru Purab, as it marks an important festival for the Sikh community. Guru Nanak is the first of the ten Sikh gurus who is considered as the one who brought enlightenment to the world. He was born in 1469 in a village named Talwandi, which is currently located in Nankana Sahib, Pakistan.
Buy Prime Test Series for all Banking, SSC, Insurance & other exams
Guru Nanak Jayanti 2021: History and Significance
Guru Nanak Dev is known for his connection to God through prayer and his teachings didn't encourage sacrifices. His teachings were compiled into the sacred book known as Guru Granth Sahib.
The entire Sikhism revolved around this religious text which was believed as the final, sovereign, and eternal Guru for Sikhs. The idea behind the book is the belief that the creator of the universe is one.
Sikhism preaches selfless service to humanity, prosperity, and social justice for all, irrespective of the differences they have. On this day of Guru Nanak Jayanti, the followers of Guru Nanak celebrate his legacy, achievements and honour his preaching.
As per the Hindu calendar, the day is mostly celebrated on Kartik Purnima. The festival starts with Prabhat Pheris in the early morning with a procession to the Gurudwaras and continues to the neighbouring localities singing the Sikh hymns.