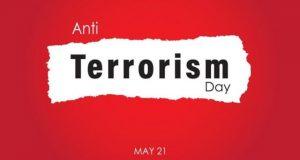 Anti Terrorism Day 2020 is observed on 21st May every year in India. The day marks the death anniversary of India's seventh Prime Minister Rajiv Gandhi on 21 May 1991. He was killed in Tamil Nadu in a campaign by the Tamil Tigers Eelam (LTTE) a terrorist group. After this assassination, V.P. Singh government has decided to observe 21st May as Anti Terrorism Day.
Click Here To Get Test Series For SBI PO 2020
The day spread awareness about the violence caused by the terrorists. Anti Terrorism Day is observed to provide knowledge to the youth about terrorism, its impact on human suffering and lives. This day also makes people aware of an anti-social act of terrorism.