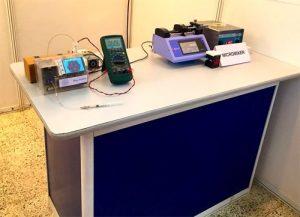 For the rapid detection of pathogens, a device named "bug sniffer" has been developed by the researchers at the Agharkar Research Institute (ARI), Pune. Bug Sniffer is a sensitive and low-cost sensor which has been developed with the purpose of rapid detection of pathogens. The newly developed portable device has the capability to detect as low as ten bacterial cells from a sample size of one milliliter in time duration of just 30 minutes.
Click Here To Get Test Series For SBI PO 2020
About Bug Sniffer:
Bug Sniffer is a biosensor that employs synthetic peptides, magnetic nanoparticles as well as quantum dots in order to detect the presence of bacteria. Hence, it provides a cost and time effective way of to screen water and foodborne pathogens.