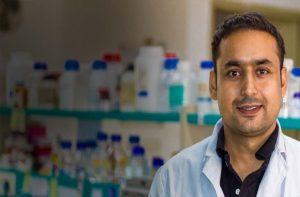 The National Academy of Medical Sciences (India) has selected the Principal Scientist, Division of Molecular Parasitology and Immunology, (CSIR-CDRI)-Lucknow, Dr Satish Mishra for "Dr.Tulsi Das Chugh Award 2020". He is awarded for his research work on Malaria parasite's life cycle which is a complex process involving two hosts and three invasive stages.
Research work:
Invasion in both mammals and mosquitoes requires a coordinated sequence of events to be played out successfully. His outstanding work focused on "Secreted Protein with Altered Thrombospondin Repeat (SPATR) which is Essential for Asexual Blood Stages but not Required for Hepatocyte Invasion by the Malaria Parasite Plasmodium Berghei". This study focuses on the dispensability of SPATR in P. berghei sporozoites and its importance for the establishment of blood-stage infection, further investigation is needed to unravel its precise role during this process.
WARRIOR 4.0 | Banking Awareness Batch for SBI, RRB, RBI and IBPS Exams | Bilingual | Live Class
Dr Satish Mishra has also awarded with:
Elected, a member in 2019, National Academy of Medical Sciences, India.
Elected, a member in 2018, The National Academy of Sciences, India.
Shakuntala Amir Chand Prize in 2018 by Indian Council of Medical Research, Government of India.
Ramalingaswami Re-entry Fellowship in 2013 by Department of Biotechnology, Government of India.