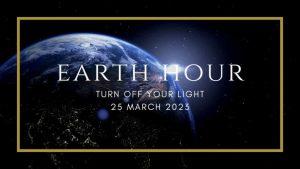 Earth Hour 2023
Every year, people from all around the world participate in a global event known as "Earth Hour," which aims to raise awareness about the challenges of climate change and promote energy conservation. During this event, organized by the World Wide Fund for Nature (WWF), participants turn off all lights and electrical appliances in their homes and offices for an hour. The WWF hopes to mobilize as many people as possible to "Give an Hour for Earth" and create the largest hour of support and solidarity for the cause.
Buy Prime Test Series for all Banking, SSC, Insurance & other exams
Earth Hour 2023: Date and Time
Earth Hour is an annual event that takes place on the last Saturday of March. This year, on March 25 at 8.30 pm local time, individuals, communities, and businesses around the world are being encouraged to turn off their lights for one hour and engage in activities that benefit the environment. To raise awareness about conservation efforts, WWF has enlisted the support of numerous local celebrity influencers, and various events have been planned for March 25. For example, in Mongolia, WWF will host a sustainable fashion show featuring upcycled clothing, while in Latvia, they will host their traditional Earth Hour concert and nature hikes.
Earth Hour: History
Earth Hour is an annual event organized by the World Wide Fund for Nature (WWF), which encourages individuals, businesses, and governments to turn off non-essential lights for one hour as a symbol of their commitment to the planet. The event was first introduced in Sydney, Australia, in 2007 by WWF and its partners as a symbolic lights-out event to raise awareness about climate change.
The first Earth Hour was held on March 31, 2007, at 7:30 pm local time, in which around 2.2 million people in Sydney participated. The following year, Earth Hour was held internationally for the first time, with more than 50 million people from 35 countries taking part. Since then, the event has grown in popularity and has become a global phenomenon, with millions of people from over 190 countries taking part in the event.
Earth Hour has been successful in raising awareness about environmental issues and promoting sustainable practices. It has inspired individuals and organizations to take action and make a positive impact on the planet. In addition, the event has encouraged governments to enact policies and regulations that promote sustainable development and reduce carbon emissions. Overall, Earth Hour has become an important platform for individuals and organizations to show their commitment to a sustainable future.
You may also read this: