Actor Rajkummar Rao, celebrated for his portrayal of a principled government clerk in the Hindi film "Newton," tasked with conducting elections in the Naxal-affected areas of Chhattisgarh, is set to be inducted as a National Icon by the Election Commission (EC).
National icons are selected with the aim of inspiring voters to engage in the electoral process.
Promoting Civic Engagement through National Icons
The Election Commission of India has a tradition of appointing prominent individuals as National Icons, whose exemplary contributions inspire and encourage citizens to engage in the democratic process. These National Icons serve as role models, demonstrating the importance of voting, upholding democratic values, and fostering a sense of duty towards the nation.
The Role of Rajkummar Rao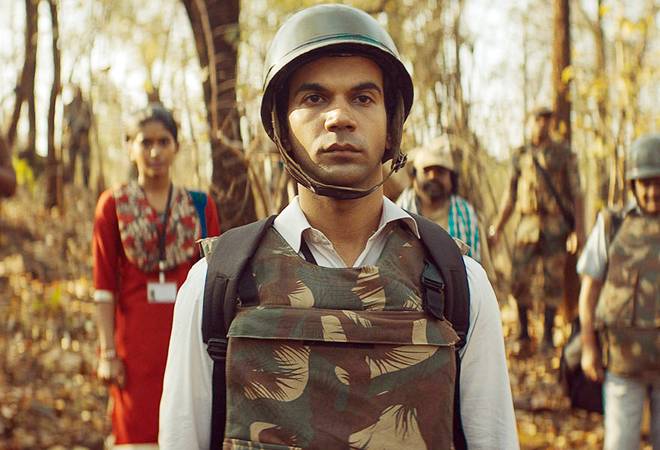 Rajkummar Rao's portrayal in "Newton" resonated with audiences and critics alike. He essayed the character of an upright government official, undeterred by the adversities he faced while striving to conduct a free and impartial election in the Naxal-affected regions of Chhattisgarh. His dedication and unwavering commitment, in the face of cynicism and apathy from security forces, earned him widespread acclaim.
Accolades for "Newton"
"Newton," the film that brought Rajkummar Rao into the limelight, not only garnered accolades from Indian audiences but also received international recognition. The movie secured the prestigious National Award for Best Feature Film in Hindi, a testament to its exceptional storytelling and thought-provoking narrative. Furthermore, it was India's official entry for the Best Foreign Language Film category at the 90th Academy Awards, more commonly known as the Oscars.
Formal Induction Ceremony
The formal induction of Rajkummar Rao as a National Icon of the EC is scheduled for October 26 (Today). Chief Election Commissioner Rajiv Kumar will bestow this honor upon the actor, acknowledging his outstanding contribution in promoting the significance of free and fair elections in India.
Also Read: Sachin Tendulkar to be EC's national icon
Rajkummar Rao Joins Esteemed Company
In becoming a National Icon, Rajkummar Rao joins the ranks of other distinguished individuals recognized by the Election Commission. Previously, the EC has acknowledged actors like Pankaj Tripathi and Aamir Khan, as well as sports legends including Sachin Tendulkar, M. S. Dhoni, and M. C. Mary Kom, all of whom have made exceptional contributions to their respective fields and have actively supported civic engagement.
Upcoming Assembly Elections in Five States: A Preview of India's Democratic Exercise
At the beginning of this month, the EC revealed that a staggering 161 million citizens from five states are set to cast their votes in the forthcoming assembly elections. The Chhattisgarh elections will be conducted over two phases on November 7th and 17th. Madhya Pradesh and Telangana are slated for polling on November 17th and 30th, respectively. Meanwhile, the elections in Rajasthan are scheduled for December 25th, with the vote count expected to take place on December 3rd.