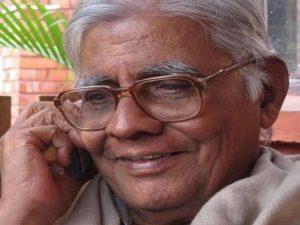 The former member of the Planning Commission, A. Vaidyanathan passed away. He was a member of the perspective planning division of the Planning Commission from 1962 to 1972. He was also a professor at the Madras Institute of Development Studies and Centre for Development Studies.
Click Here To Get Test Series For SBI PO 2020
Vaidyanathan had chaired the govt of India Task Force on Revival of Cooperative Credit Institutions in 2004 and was a member of the K.N. Raj Committee on Taxation of Agricultural Income (1969-70). He was also actively involved in developing India's statistical system and therefore the national sample survey.
Dr Vaidyanathan was a member of the central board of the Reserve Bank of India, during which period he was one among the survivors of the terrorist attack on Mumbai's Taj Mahal Hotel in November 2008.