The Central Government has launched a program called the National Rabies Control Programme (NRCP), which seeks to prevent and manage cases of Rabies.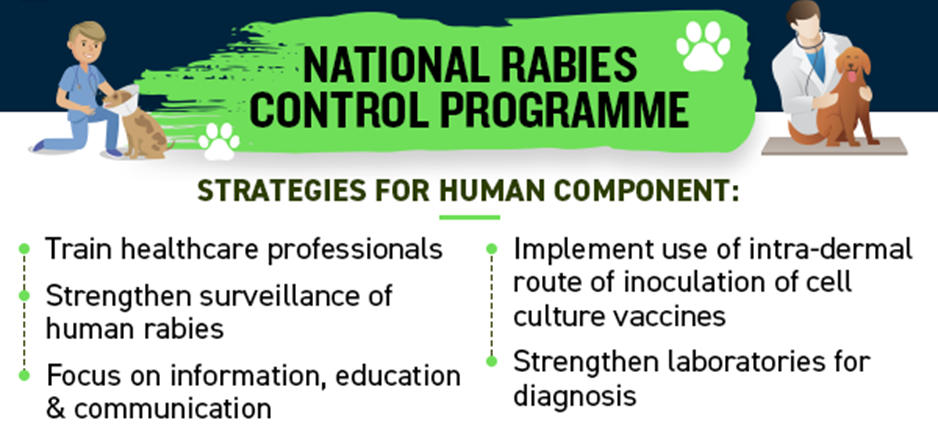 Buy Prime Test Series for all Banking, SSC, Insurance & other exams
What are the Objectives of National Rabies Control Program (NRCP)?
The objectives of the NRCP include providing rabies vaccine and immunoglobulin through free national drug initiatives, conducting training on appropriate animal bite management, prevention and control of rabies, surveillance, and intersectoral coordination, enhancing the surveillance of animal bites and reporting of rabies deaths, and raising awareness about rabies prevention.
More About Rabies: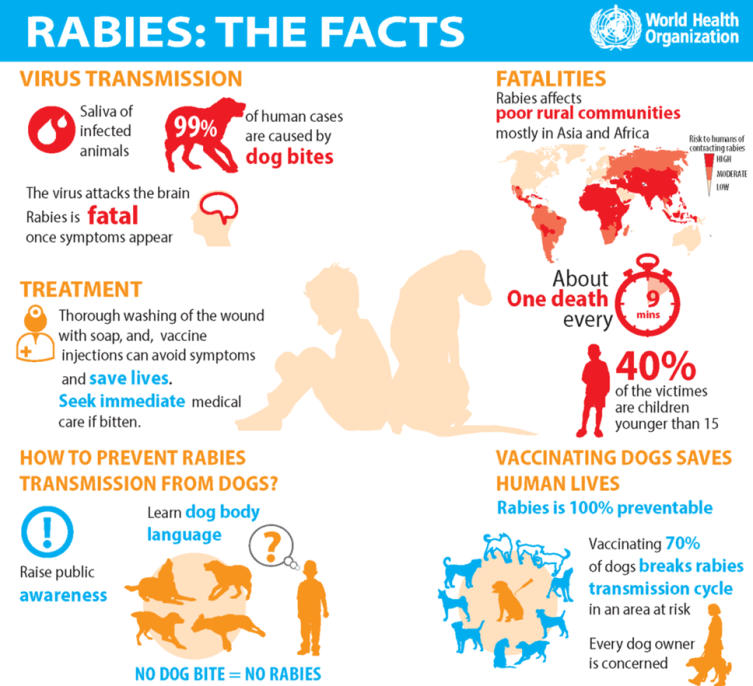 Rabies is a viral infection that can be prevented by vaccination and is transmitted through the saliva of infected animals such as dogs, cats, and monkeys.
Transmission occurs when an infected animal bites a person, depositing the virus in the wound.
The disease is typically fatal if clinical symptoms appear, with death occurring within 4-14 days due to cardio-respiratory failure.
Domestic dogs are responsible for the majority of human rabies cases, and the incubation period can vary from 1 week to 1 year or even longer, typically lasting 2-3 months.
Preventive measures include vaccinating pets, avoiding contact with wildlife, and seeking prompt medical care after potential exposure to the virus.
Initial signs of rabies, which can last several days, include flu-like symptoms such as fever, headache, nausea, vomiting, anxiety, confusion, hyperactivity, difficulty swallowing, excessive salivation, hallucinations, and insomnia.
On the 28th of September each year, World Rabies Day is observed to increase awareness about the impact of rabies virus disease and methods to prevent it.

The theme of this day for the year 2022 is 'Rabies: One Health, Zero Deaths'.
You may also read this:
Find More News Related to Schemes & Committees