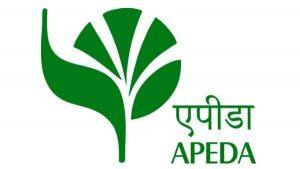 Rice Export Promotion Forum (REPF) has been set up by the Government of India to provide stimulus to the rice exports. The Rice Export Promotion Forum has been set up under the aegis of the Agricultural and Processed Foods Export Promotion Development Authority (Apeda).
The REPF will make take collaborative steps to identify, document particulars and reach out to the stakeholders across the entire production/ supply chain of export of rice in order to enhance the exports remarkably to the global market. It will also monitor, identify and anticipate the developments related to production and exports and put forward various necessary policy measures.
Click Here To Get Test Series For SBI PO 2020
The Rice Export Promotion Forum (REPF) will include representatives from the rice industry, officials from Apeda, exporters, Commerce Ministry, Agriculture Ministry and Directors of Agriculture from major rice producing states such as West Bengal, Punjab, Telangana, Haryana, Assam, Andhra Pradesh, Odisha, Chhattisgarh and Uttar Pradesh.
Find More News Related to Schemes & Committees