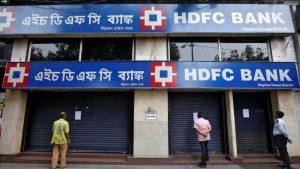 HDFC Bank, India's largest private sector bank, became the first bank in the country to issue an Electronic Bank Guarantee (e-BG) in partnership with National E-Governance Services Limited (NeSL). The paper-based, time-consuming process has been eliminated with the new electronic bank guarantees that can be processed, stamped, verified and delivered instantly with enhanced security. This is a transformational change, and the Bank will migrate to e-BG to benefit all its customers.
Bank Maha Pack includes Live Batches, Test Series, Video Lectures & eBooks
Key points:
Paper-based bank guarantees takes 3-5 days to complete the process of physical pick up from the bank, courier to the beneficiary, stamp it and re-verify it. Besides, there was no central repository for bank guarantees until now.
Bringing inefficiency of time, eBG offers enhanced security. Physical stamping has been eliminated and replaced with eStamping and with eBG, the applicant and beneficiary can instantly view a bank guarantee on the NeSL portal.
About the e-BG:
e-BG has been developed in consultation with NeSL, the CVC-CBI committee and IBA to simplify the process and eliminate the possibility of fraud and manipulation. e-BG will be issued on the NeSL portal through an API-based digital workflow. HDFC Bank has been building new competencies through Digital Factory, Enterprise Factory and Enterprise IT to both run and build the Bank. Building new competencies is a key pillar for the bank's digital strategy.
Important takeaways for all competitive exams: