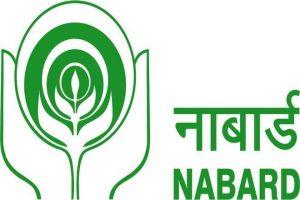 The Indian Institute of Technology (IIT), Mandi & Enabling Women of Kamand (EWOK) Society has inked a tripartite deal with the National Bank For Agriculture and Rural Development (NABARD) for setting up three Farmer Producer Organization in Mandi, Himachal Pradesh. NABARD has sanctioned an amount of Rs 35 lakhs to EWOK Society and IIT Mandi for 3 FPOs to be established in the next 3 years.
What is Farmer Producer Organization (FPO)?
Farmer Producer Organization is basically a group of farm producers, with members as the shareholders in an organization. It is a registered body that deals with business activities related to farm produce and also works for the benefit of the member producers.
What is Enabling Women of Kamand (EWOK)?
Enabling Women of Kamand (EWOK), is an initiative of IIT Mandi Women's Center to aid rural women set up small enterprises in 5 panchayats of Kataula, Katindhi, Navlaya, Batheri and Kamand in Mandi by giving them proper guidance, training & information. According to the Memorandum of Understanding signed between the three sides, IIT Mandi & EWOK Society will identify clusters to set up Farmer Producer Organizations, help establish and register the FPOs, train the CEO & Board of Directors of FPOs, besides making the business development plan & helping them in raising credit.
Important takeaways for all competitive exams:
NABARD Formation: July 12, 1982.
NABARD Headquarters: Mumbai, Maharashtra.
NABARD Chairman: Harsh Kumar Bhanwala.
Find More News Related to Agreements