The Indian Meteorological Department (IMD) has issued a cautionary notice regarding a potential cyclonic storm forming in the Arabian Sea. This impending weather event, likely to be named 'Cyclone Tej', has the potential to impact Mumbai, Pune, and other regions of Maharashtra and the Konkan area.
IMD Forecast: From Low-Pressure System to Cyclonic Uncertainty
The IMD predicts that the low-pressure system currently developing over the Arabian Sea will intensify into a depression by October 21. However, the possibility of this system evolving into a full-fledged cyclonic storm remains uncertain at this stage.
Uncertainty Surrounding Cyclone Formation
According to an IMD official, a cyclonic circulation has been observed over the southeast Arabian Sea and the adjoining Lakshadweep region. However, the probability of this system intensifying into a cyclonic storm is currently low.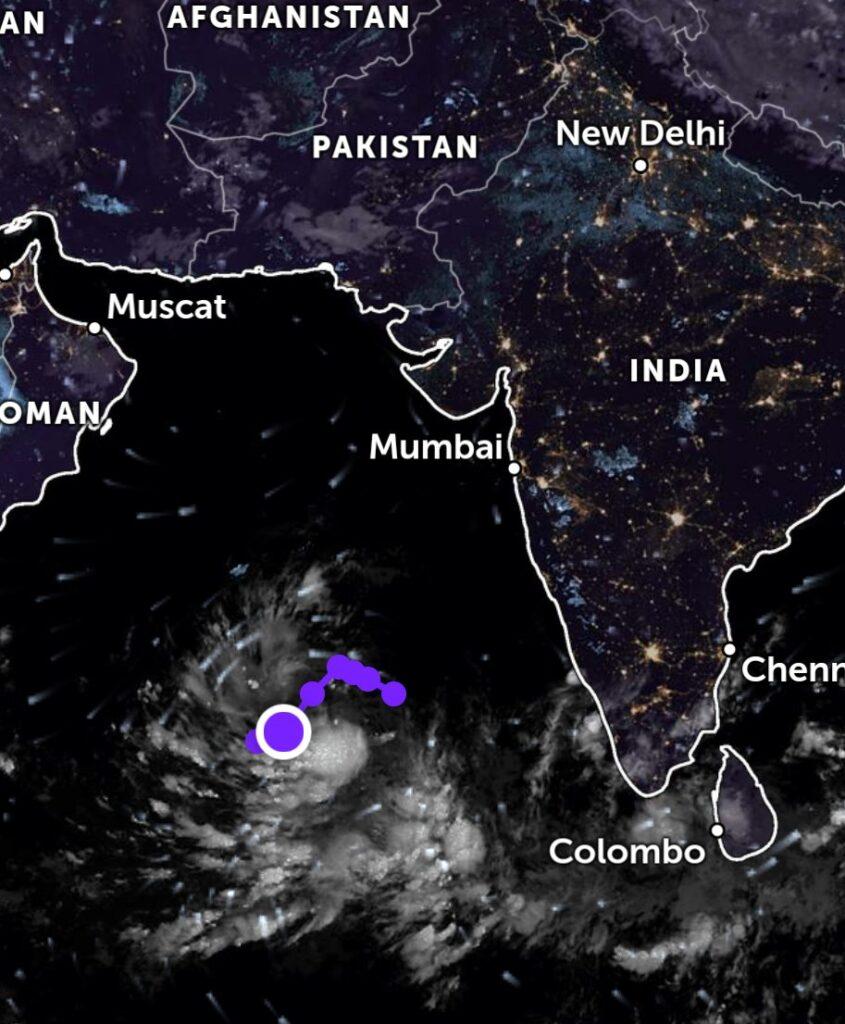 Fishermen Advised to Stay Ashore
The IMD has issued a warning to fishermen in Maharashtra and South Gujarat, urging them to avoid venturing into the sea until the situation becomes clearer. This precautionary measure is essential to ensure the safety of those engaged in maritime activities.
Potential Impact on Maharashtra's Weather
Reports suggest that the cyclonic disturbance could lead to a significant drop in night temperatures in Mumbai and other parts of Maharashtra. Temperatures are expected to decrease to around 22-23 degrees Celsius in Mumbai and 16-17 degrees Celsius in nearby Pune around October 22-25. Additionally, South Konkan might experience rainfall as a result of the cyclonic storm.
Air Quality and Cyclonic Storm
Mumbai recently experienced a haze, leading to a moderate air quality index (AQI) classification. The city's air quality, monitored by the System of Air Quality and Weather Forecasting and Research (SAFAR), showed a PM10 level of 143 at 6 pm on Wednesday. The impending rain associated with the cyclonic storm may help improve the city's air quality, providing some respite for residents.
Cyclone Paths in the Arabian Sea
Cyclones in the Arabian Sea often follow unpredictable paths. While the typical trajectory leads them towards Somalia, the Gulf of Aden, Yemen, and Oman, there have been instances where these cyclones have diverted towards the Gujarat and Pakistan coastlines. Thus, preparedness and vigilance remain crucial for all regions potentially in the storm's path.
Find More Miscellaneous News Here