India, Canada agree to increase discussions on movement of skilled professionals, students:
India and Canada have agreed to ramp up their discussions on the movement of skilled professionals and students to enhance their bilateral economic partnership. This decision was made during the sixth India-Canada Ministerial Dialogue on Trade and Investment, where Commerce and Industry Minister Piyush Goyal and his Canadian counterpart Mary Ng reviewed the progress of the seven rounds of negotiations towards an early harvest trade deal.
Buy Prime Test Series for all Banking, SSC, Insurance & other exams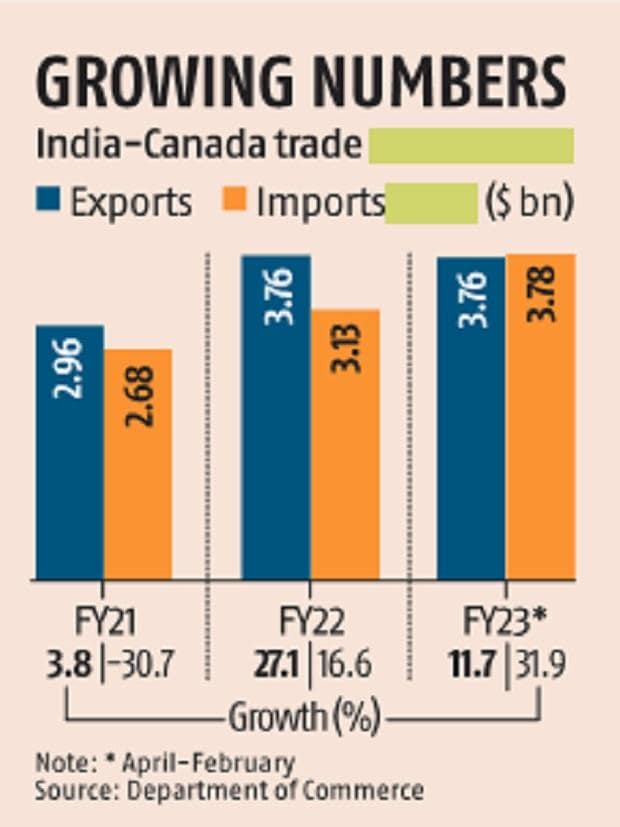 Towards a Comprehensive Economic Partnership Agreement:
Recognising the need for a comprehensive trade agreement that can create new opportunities for boosting trade and investment flows, the India-Canada Comprehensive Economic Partnership Agreement (CEPA) negotiations were formally re-launched last year. Both nations decided that an early progress trade agreement (EPTA) would be a transitional step towards the CEPA. The EPTA is expected to cover commitments in goods, services, investment, rules of origin, sanitary and phytosanitary measures, technical barriers to trade, and dispute settlement, and may also cover other areas where mutual agreement is reached.
Coordinated Investment Promotion and Information Exchange:
In addition to the EPTA, India and Canada also agreed to enhance cooperation for coordinated investment promotion and information exchange. Both nations aim to sign a pact regarding the same towards the end of 2023. Canadian Minister Mary Ng announced that she would lead a Team Canada trade mission to India in October 2023, which will present an opportunity to further the trade and investment ties between the two countries as she is likely to bring a big business delegation for the same.
Relaunching the Canada-India CEO Forum:
During the meeting, both ministers also held discussions on relaunching the Canada-India CEO Forum. India also invited top Canadian universities to set up their campuses in the country.
Boosting Bilateral Trade:
Canada was India's 35th largest trading partner during April-February (2022-34), with total trade amounting to $7.5 billion. India's exports to Canada stood at $3.8 billion during April-February as against $3.76 billion in 2021-22. Major items of Indian exports include medicines, garments, diamonds, chemicals, gems and jewellery, seafood, engineering goods, rice, and electric equipment, among others.
Imports from Canada stood at $3.77 billion during the 11-month period last year as against $2 billion in 2021-22. Key imports include pulses, fertilisers, aircraft and aviation equipment, diamonds, copper ores and concentrates, bituminous coal, among others.
Cooperation in Sectors:
The two countries also discussed ways to increase cooperation in sectors such as agricultural goods, chemicals, green technologies, infrastructure, automotive, clean energy, electronics, and minerals and metals. Both nations emphasised enhancing cooperation in sectors such as clean technologies for infrastructure development, critical minerals, electric vehicles and batteries, renewable energy/hydrogen, and artificial intelligence.
Some key points about Canada: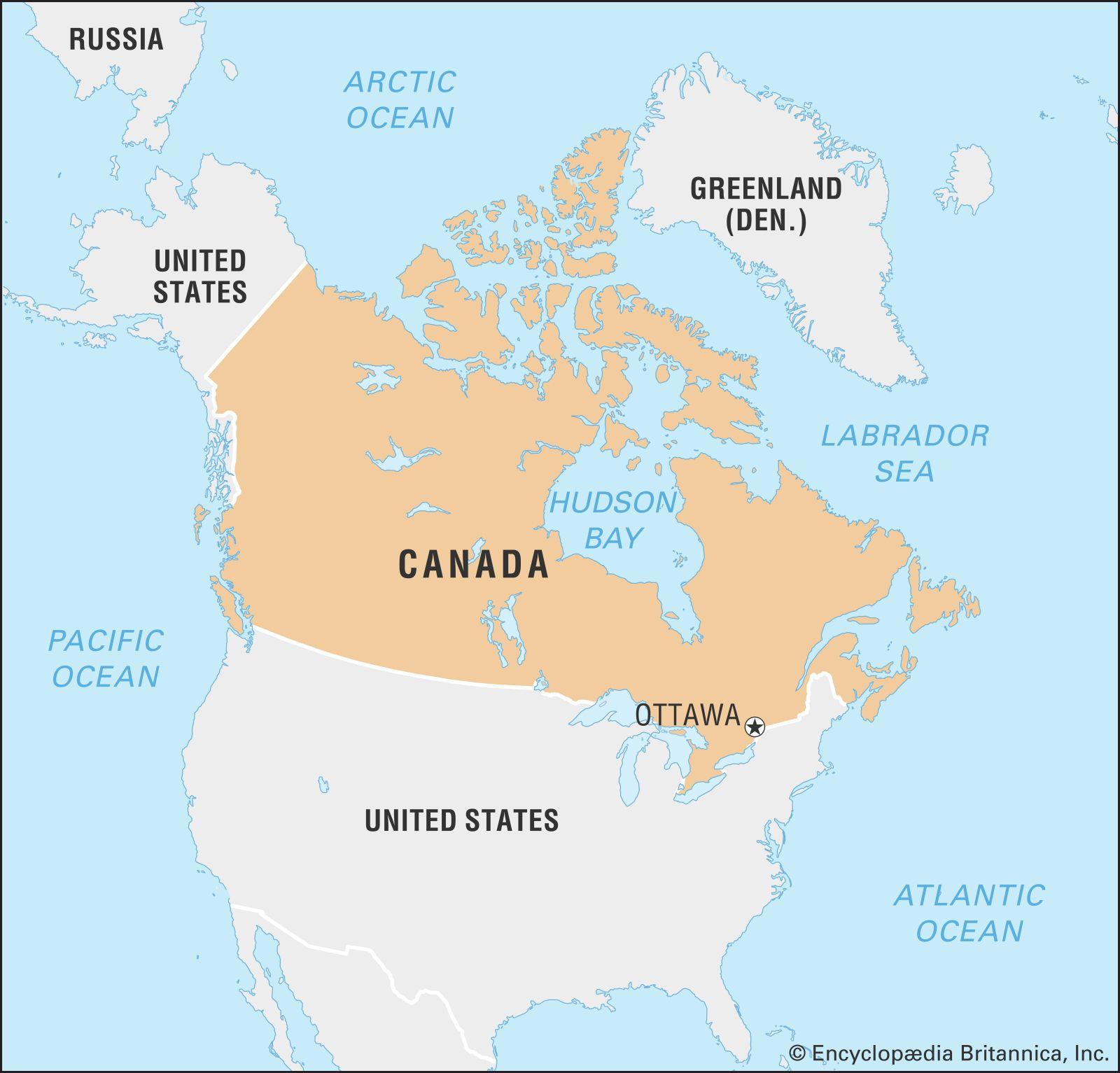 Canada is a North American country with a population of over 38 million people.
Its capital city is Ottawa, located in the province of Ontario.
The official languages of Canada are English and French.
The Canadian dollar (CAD) is the official currency of Canada.
Canada has a federal system of government, with a parliamentary democracy and a constitutional monarchy. The current Prime Minister of Canada is Justin Trudeau.
Canada is the second-largest country in the world by land area, covering approximately 9.98 million square kilometers.
The country has a diverse economy that includes industries such as natural resources, manufacturing, and services.
Canada is known for its natural beauty, with popular tourist destinations including Niagara Falls, Banff National Park, and the Canadian Rockies.
Canada is a member of several international organizations, including the United Nations, NATO, and the G7.
Also Read: 
Find More International News Here