Oscar Awards
The Academy Awards, widely known as the Oscars, are the most prestigious awards in the world of cinema. Every year, filmmakers, actors and artists from across the globe vie for recognition in various categories. India, with its vibrant and diverse film industry, has made significant contributions to the world of cinema and has seen several of its talents shine on the Oscars stage. In this article, we celebrate the Indian Oscar Winners who have left an indelible mark on the international film scene.
List of Indian Oscar Winners
India has earned its place in Oscar history with triumphant victories at the 55th, 81st and 95th Academy Awards, across diverse categories including Best Original Song, Best Documentary, Best Sound Mixing, Best Original Score and Best Costume Design. As we look forward to the upcoming Academy Award Ceremonies, it is clear that there are more Oscar accolades awaiting to grace India's cinematic achievements.
Here is the list of Indian Oscar Laureates:
| | | |
| --- | --- | --- |
| Indian Recipients | Category | Year |
| Bhanu Athaiya | Best Costume Design | 1983 |
| Satyajit Ray | Honorary Award | 1992 |
| Resul Pookutty | Best Sound Mixing | 2009 |
| Gulzar | Best Original Song | 2009 |
| A R Rahman | Best Original Score and Best Original Song | 2009 |
| Kartiki Gonsalves | Best Documentary Short | 2023 |
| MM Keeravani and Chandrabose | Best Original Song | 2023 |
1. Bhanu Athaiya- Best Costume Design
Bhanu Athaiya clinched an Academy Award in the category of "Best Costume Design" for her exceptional contributions to the film "Gandhi" in 1982. Her artistic prowess was showcased earlier in 1953 when two of her creations were featured in the Progressive Artisits' Group exhibition in Bombay. Throughout her illustrious career, she collaborated on over 90 films with a spectrum of Indian filmmakers, including luminaries such as Guru Datt, Yash Chopra, B.R. Chopra, Raj Kapoor, Vijay Anand, Raj Khosla, Ashutosh Gowariker and many more. She also ventured into international cinema, leaving her mark alongside directors like Conrad Rooks in "Siddhartha" (1972) and Richard Attenborough in "Gandhi" (1982).
2. Satyajit Ray- Honorary Award
Satyajit Ray, an illustrious figure in Indian cinema, achieved worldwide recognition for his Bengali filmmaking. His debut film, "Pather Panchali," earned accolades nationally and internationally, including at the 1955 Cannes Film Festival. In 1992, Ray received an Honorary Oscar for his lifetime achievements, though he could not attend due to ill health. His work is celebrated globally for its rare artistic mastery, making him a revolutionary filmmaker among Indian Oscar winners.
3. Resul Pookutty- Best Sound Mixing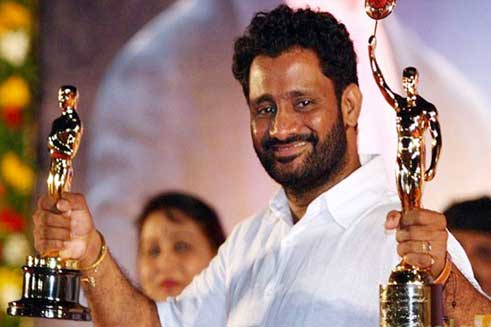 Resul Pootkutty, another Indian luminary at the Oscars, earned acclaim for his role in the globally celebrated film "Slumdog Millionaire." While the movie received multiple nominations, Resul Pookutty secured an Oscar for Best Sound Mixing at the 81st Academy Awards, sharing the honor with lan Tapp and Richard Pryke. His remarkable sound work extends to other notable films like "Musafir," "Saawariya" and "Dus Kahaniyaan," making his contributions to sound mixing an inspiration for all.
4. Gulzar- Best Original Song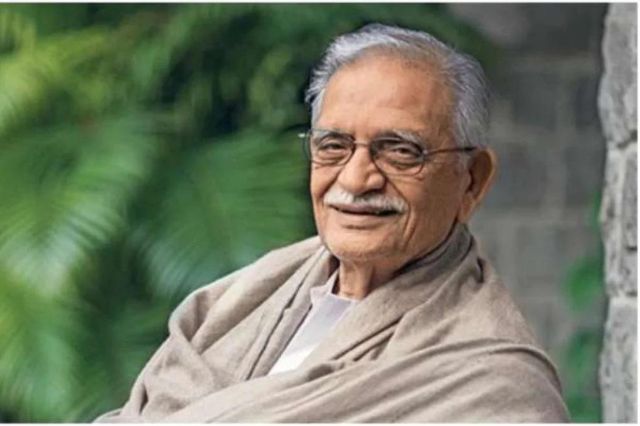 Gulzar, affectionately known as Gulzar Saheb, is celebrated for his multifaceted talents as a lyricist, poet, author and filmmaker. He clinched an Oscar at the 81st Academy Awards for Best Original Song with "Jai Ho." Alongside this prestigious honor, he amassed a treasure trove of accolades, including Filmfare, Grammy Awards and National Film Awards. His remarkable achievements also include the Padma Bhushan in 2004 and the Dadasaheb Phalke Award in 2013. "Jai Ho" from the movie of the same name remains a shining example of Indian cinema's triumphs at the Oscars.
5. A R Rahman- Best Original Score and Best Original Song
A.R. Rahman, an iconic music composer in India, needs no introduction due to his legendary compositions. He made history in 2009 by securing two Oscars for the film "Slumdog Millionaire"– one for the original score and another for the song "Jai Ho." Rahman was also the first Indian to be nominated in three Academy Awards categories. His illustrious career boasts numerous accolades, including Grammy Awards, BAFTA Awards, Golden Globe Awards, Filmfare Awards and National Film Awards. The Government of India honoured him with the Padma Bhushan in 2010.
6. Kartiki Gonslaves- Best Documentary Short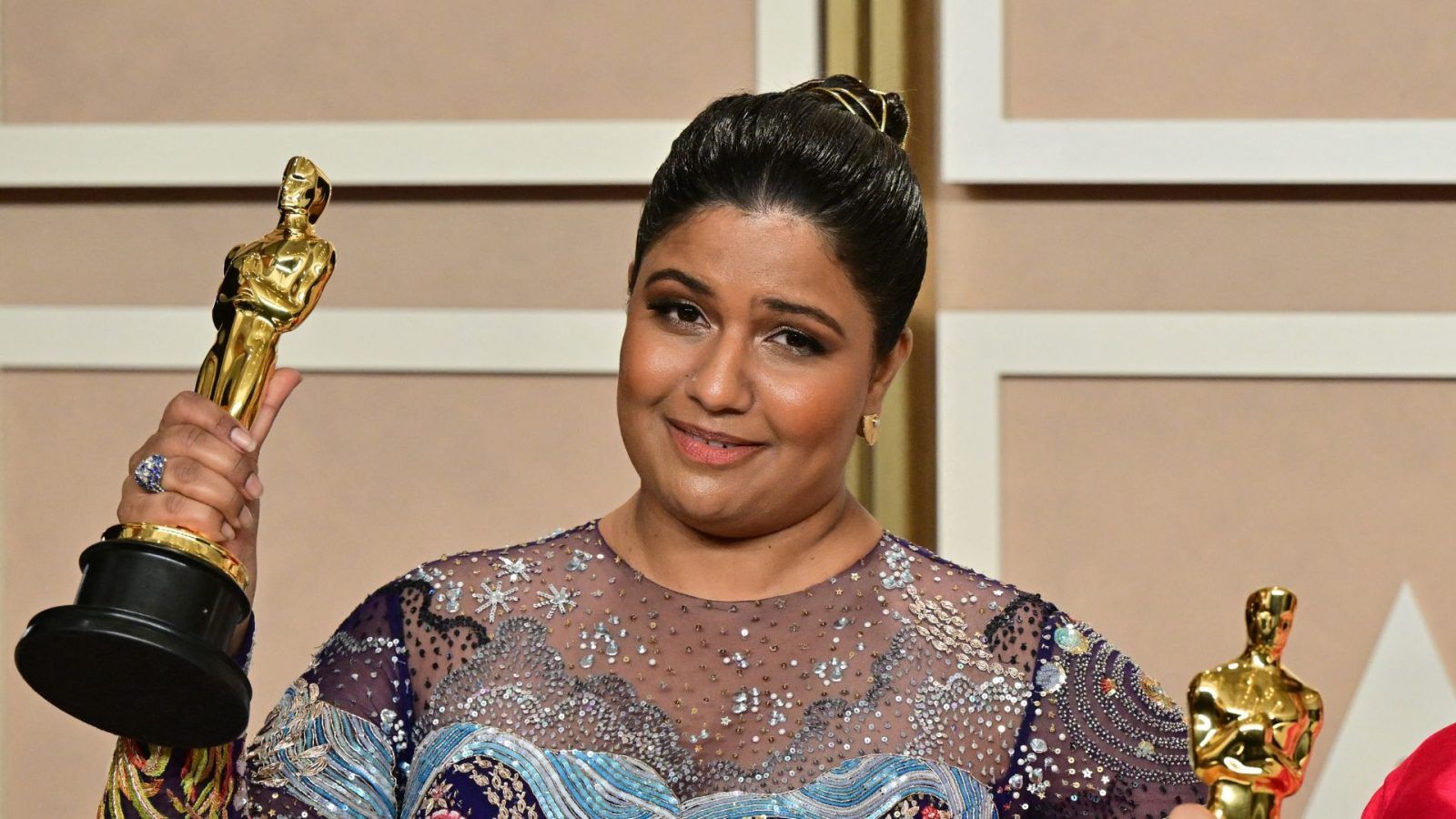 In 2022, Kartiki Gonslaves, an Indian-American short documentary filmmaker, marked her directorial debut with "The Elephant Whisperers." The film delves into the unique bond that blossoms between a couple and Raghu, an orphaned baby elephant they nurture. Premiering at the DOC NYC Film Festival on November 9, 2022, the movie, produced by Sikhya Entertainment, became globally accessible on Netflix on December 8, 2022. It achieved further acclaim by winning the coveted title of Best Documentary Short Film at the 2023 Oscars.
7. MM Keeravani and Chandrabose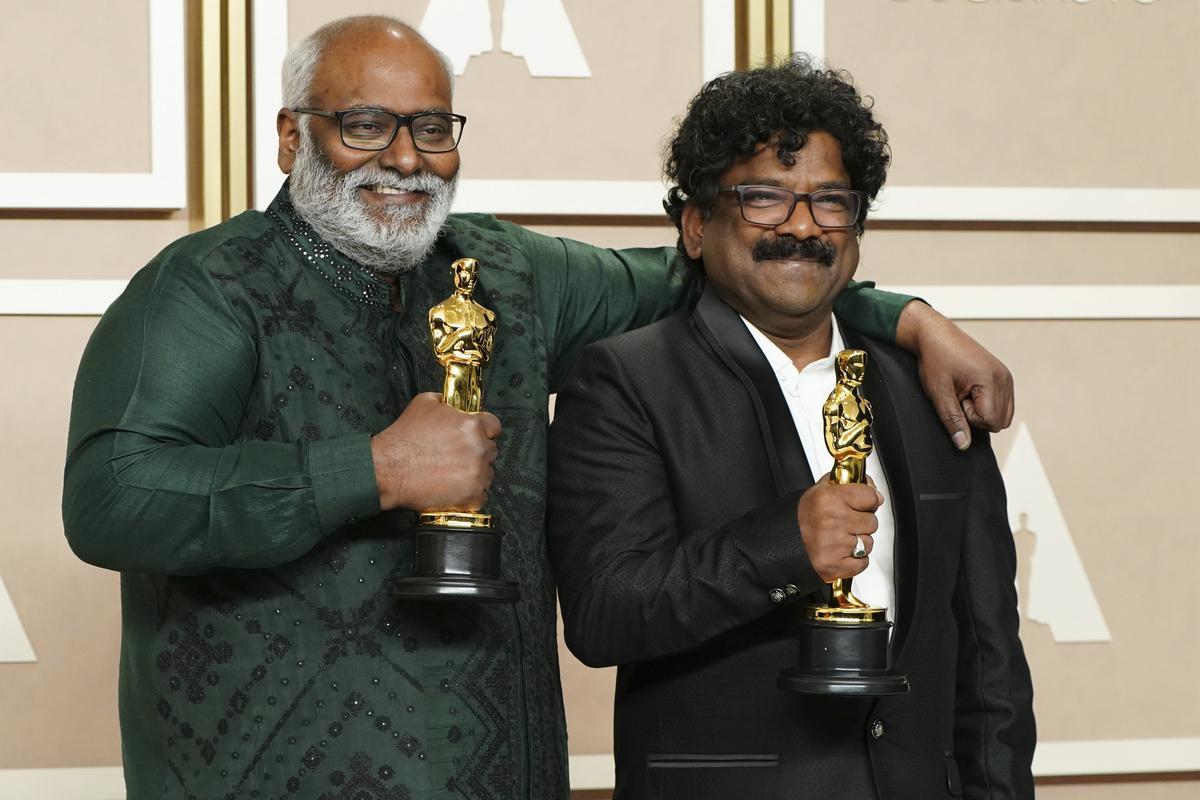 S.S. Rajamouli's mega-hit "RRR" continues to rewrite records, with its infectious song "Naatu Naatu" claiming the Best Original Song award at the 2023 Golden Globes. The success did not stop there; on 12th March, the eve of the 2023 Academy Awards, the same song clinched an Oscar in the same category. Composers MM Keeravani and Chandrabose celebrated the win with a performance on stage. The Oscars 2023, a platform that showcases cinema's best and current trends, highlighted outstanding performances and innovative storytelling.
Find More General Studies News Here