The public sector oil refineries in India are estimated to build green hydrogen capacity of 137,000 (1.37 lakh) tonnes per annum (TPA) by 2030. If fructified, besides boosting the economy with investments and jobs, this massive capacity building in the green hydrogen sector would reduce greenhouse gas emissions in a large way.
Buy Prime Test Series for all Banking, SSC, Insurance & other exams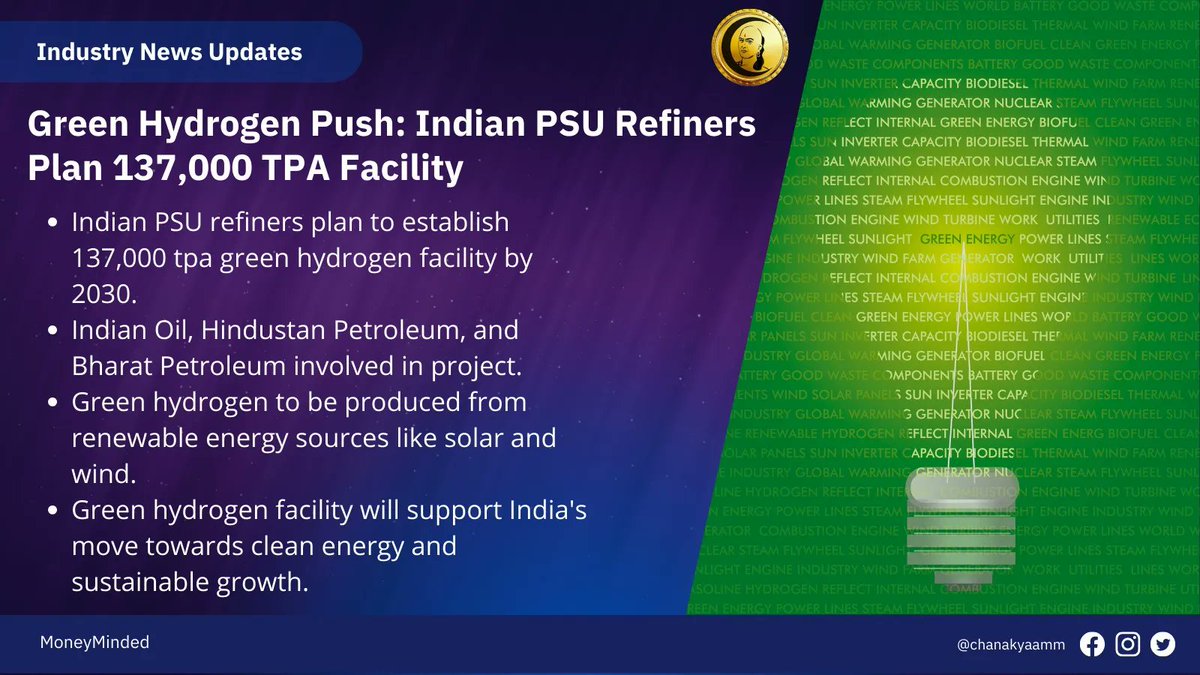 Dr S S V Ramakumar, Director of R&D, Indian Oil Corporation has revealed the above information while speaking at the India Energy Week in Bengaluru. He said that Indian Oil would first put up a seven thousand TPA electrolysis plant at its Panipat refinery. Also, Dr Ramakumar opined that biomass gasification is a better way of producing green hydrogen in India.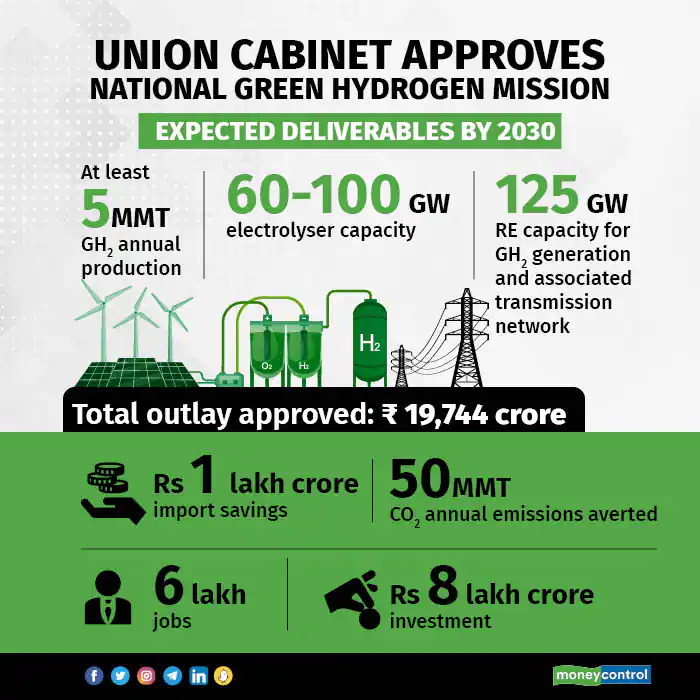 Green Hydrogen: Fuel of the future:
Hydrogen, like electricity, is an energy carrier that must be produced from another substance. Hydrogen can be produced from a variety of sources including water, fossil fuels, or biomass and used as a source of energy or fuel.
Hydrogen has the highest energy content of any common fuel by weight (about three times more than gasoline), but it has the lowest energy content by volume (about four times less than gasoline).
Hydrogen and Ammonia are envisaged to be the future of fuels and are envisaged to replace fossil fuels in the years to come.
Depending on the nature of the method of its extraction, hydrogen is categorised into three categories, namely, grey, blue and green.
There is a growing focus on increasing production of green and blue hydrogen due to its no carbon emission and use of carbon offset technology, respectively.
The cleanest one of all is 'green' hydrogen, which is generated by renewable energy sources without producing carbon emissions in the first place.
Analysts believe transitioning to Green Hydrogen and Green Ammonia is one of the major requirements for reduction of emissions and to make India a net exporter of fuel from the current status of leading importer of fuel.