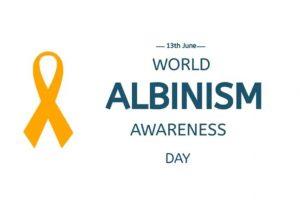 International Albinism Awareness Day is observed by the United Nations on June 13 every year. The day represents the importance and celebration of human rights of people with albinism. The United Nations Human Rights Council adopted this resolution and put its firm foot down for the prevention of attacks and discrimination against people with albinism. This day is mandated to remind people of the perils of the past and the path to the future in the case of albinism and the people living with it.
Buy Prime Test Series for all Banking, SSC, Insurance & other exams
International Albinism Awareness Day 2022: Theme
The theme for International Albinism Awareness Day 2022 is "United in making our voice heard". According to the United Nations, the theme was chosen because including voices of persons with albinism is essential to ensure equality #Inclusion4equality
International Albinism Awareness Day: History
On 18 December 2014, the General Assembly adopted a resolution proclaiming, with effect from 2015, 13 June as International Albinism Awareness Day. In response to the call from civil society organizations advocating to consider persons with albinism as a specific group with particular needs that require special attention, the Council created the mandate of Independent Expert on the enjoyment of human rights by persons with albinism on March 26, 2015.
What is albinism?
Albinism is a rare, non-contagious, genetically inherited difference present at birth. In almost all types of albinism, both parents must carry the gene for it to be passed on, even if they do not have albinism themselves. The condition is found in both sexes regardless of ethnicity and in all countries of the world. Albinism results in a lack of pigmentation (melanin) in the hair, skin and eyes, causing vulnerability to the sun and bright light. As a result, almost all people with albinism are visually impaired and are prone to developing skin cancer. There is no cure for the absence of melanin that is central to albinism.