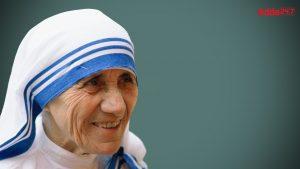 The International Day of Charity is observed on September 5. On this day, philanthropic and humanitarian efforts of any kind are honoured. September 5 was chosen to celebrate the day because it is Mother Teresa's death anniversary. She devoted her life for charity and helping people in need. Her compassion and giving nature had made her a revered figure worldwide. Mother Teresa received the Nobel Peace Prize in 1979 for "work undertaken in the struggle to overcome poverty and distress, which also constitute a threat to peace."
Bank Maha Pack includes Live Batches, Test Series, Video Lectures & eBooks
International Day of Charity: UN resolution
September 5 was declared as the International Day of Charity, by a resolution adopted by United Nations General Assembly (UNGA), on December 17, 2012. The resolution was co-sponsored by 44 UN member nations.
International Day of Charity: History 
Mother Teresa became an emblem of Christian generosity as a result of her work with Kolkata's impoverished people. It made her an instantly recognizable figure around the world. In 1950, the celebrated nun established Missionaries of Charity in Kolkata, which rose to prominence for its assistance to the poor. The great personality passed away on 5 September 1997, at the age of 87. The International Day of Charity was first marked by the United Nations General Assembly in 2012.