In a significant stride towards realizing Prime Minister Narendra Modi's vision for the semiconductor ecosystem in India, the India Semiconductor R&D Committee recently handed over a comprehensive report on the India Semiconductor Research Center (ISRC) to Union Minister of State for Skill Development & Entrepreneurship and Electronics & IT, Shri Rajeev Chandrasekhar. This report outlines a strategic roadmap that aims to place India at the forefront of global semiconductor research and innovation
The Vision of ISRC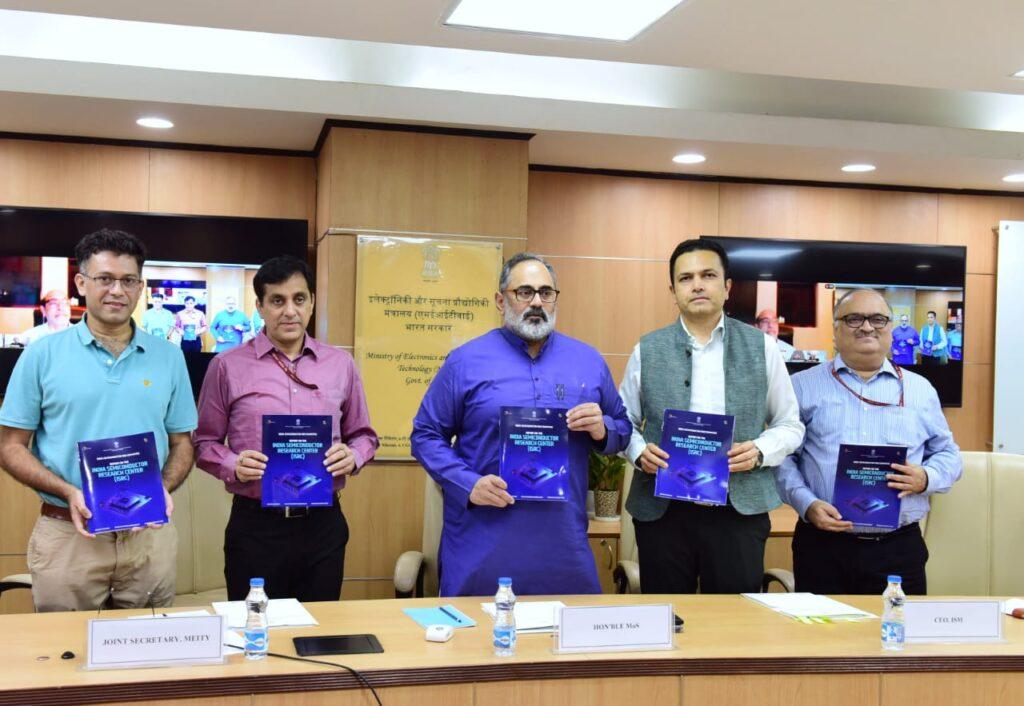 The India Semiconductor R&D Committee's report on the ISRC signifies a monumental effort to bring India back into the global semiconductor race. Minister Shri Rajeev Chandrasekhar lauded the committee's dedicated research efforts, emphasizing that the ISRC's architectural design aligns with Prime Minister Modi's vision for a thriving semiconductor ecosystem. After years of being absent from this crucial field, India is now poised to catch up and take its place among the world's leading semiconductor research institutions.
Pillars of ISRC
The report comprehensively identifies the pillars of ISRC, which include Advanced Silicon, Packaging R&D, Compound/Power Semiconductor, and Chip Design & EDA (Electronic Design Automation). These pillars form the foundation of ISRC's mission to propel India's semiconductor capabilities and research.
A Decadal Strategy for India
The ISRC report is not merely a short-term plan; it's part of a decadal strategy. The ISRC is set to have a profound impact on India, its young scientists, researchers, and startups, aligning seamlessly with Prime Minister Modi's vision for 'Viksit Bharat' (Developed India). Over the next four to five years, the ISRC aims to become a global leader in semiconductor research and innovation.
Government's Commitment
In December 2021, the Indian government demonstrated its commitment to the semiconductor industry by allocating an impressive Rs 76,000 crore (approximately US$10 billion) to catalyze the semiconductor manufacturing ecosystem in India. This substantial investment underscores the government's dedication to making India a global semiconductor research and innovation hub.
Fostering Collaboration and Innovation
The ISRC's vision includes the establishment of a world-class research institution focusing on semiconductor processes, advanced packaging, compound semiconductors, and Fabless design and EDA tools. By fostering collaboration between industry, academia, and government, ISRC aims to nurture a vibrant semiconductor ecosystem. Its primary goal is to bridge the gap between research and manufacturing, facilitating the seamless transfer of innovations from the laboratory to fabrication.
Strategic Investments and Global Collaborations
The ISRC plans to invest strategically, concentrating on achievable technology nodes and fostering collaborations with global research centers, academia, and industry. The initiative aims to transform India's academic institutions into globally competitive entities, attracting global companies to invest and collaborate in India. Ultimately, this vision aims to establish India as a global foundry supplier for semiconductors, packaging, and integrated systems, from design to products.