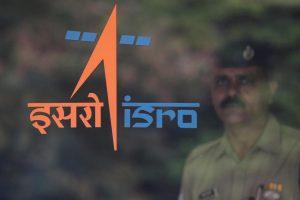 Indian Space Research Organisation
P. Sreekumar, the Satish Dhawan Professor at the Indian Space Research Organisation (ISRO) and advisor to its space science programme, stated that the organisation has not yet received approval from the Indian government for the Venus mission and that, as a result, the mission may be delayed until 2031. Shukrayaan I, the ISRO Venus mission, was scheduled to launch in December 2024. The concept was conceived in 2012; five years later, after the Department of Space got a 23% increase in the 2017–2018 budget, ISRO started preliminary investigations. In April 2017, the organisation requested payload proposals from research institutions.
Buy Prime Test Series for all Banking, SSC, Insurance & other exams
Why this decision taken?
In the budget year 2022–2023, ISRO was given an allocation of 13,700 crores, a small increase from the previous year. Gaganyaan, the human spaceflight mission, received the majority of it. Various industry groups have created a wishlist ahead of the upcoming budget announcement and in response to recent reforms in the private spaceflight sector, which include increases in local manufacturing and procurement.
What is the best time to launch this mission?
The best time to launch from Earth to Venus is once every 19 months or thereabouts. In case it misses the 2024 window, ISRO has "backup" launch dates in 2026 and 2028. But every eight years, new better windows present themselves that further cut down on the quantity of fuel needed for takeoff.
Key points
The VERITAS and EnVision missions of the American and European space agencies, respectively, both have Venus missions scheduled for 2031, but "China might go anytime: 2026, 2027, whenever they want to go."
The pandemic was mentioned by ISRO as the reason for delaying Shukrayaan I's launch from mid-2023 to December 2024. Delays in manufacturing and obligations to commercial launch services have also had an impact on other ISRO projects, such as Aditya L1 and Chandrayaan III.
About the Shukrayaan-I 
Shukrayaan-I will be a mission for an orbiter. A high-resolution synthetic aperture radar and a ground-penetrating radar are two of its current scientific payloads. From an elliptical orbit, the mission will likely research Venus's geological and volcanic activities, emissions on the surface, wind speed, cloud cover, and other planetary features.
Important Takeaways for All Competitive Exams:
ISRO Chairman: S. Somanath;
ISRO's foundation Date: 15th August, 1969;
ISRO's Founder: Dr. Vikram Sarabhai.
You may also read this: