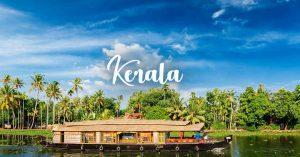 ClimFishCon 2020, an international conference on the impact of climate change on 'hydrological cycle, ecosystem, fisheries and food security' will begin in Kerala on 12 February.
More than 300 delegates from 12 countries including scientists, researchers, administrators, policymakers, academicians, and entrepreneurs will participate in the event. Fishers, aqua farmers, students and other stakeholders will also attend. The conference is organised jointly by the CUSAT School of Industrial Fisheries and the Department of Fisheries, Kerala.
Important takeaways for all competitive exams:
Chief Minister of Kerala: Pinarayi Vijayan
Governor of Kerala: Arif Mohammed Khan.
Capital of Kerala: Thiruvananthapuram.