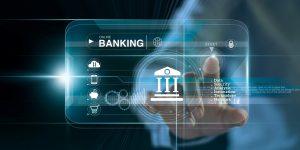 The highest-located district in India, Leh has achieved 100 per cent digitization of banking operations. Union Territory Level Bankers Committee Ladakh, the Reserve Bank of India has felicitated the bankers of the district. Leh district has completed the digitization of all the operating banks in a short span of a year.
Bank Maha Pack includes Live Batches, Test Series, Video Lectures & eBooks
Digital Banking refers to the electronic banking service provided by a bank for its financial, banking and other transactions through electronic devices online. In 2019 RBI put forward a proposal to make at least one district of every state in the country have 100 per cent digitization of banking operations.
Notably:
Thrissur district of Kerala became the first fully digital banking district of the country in August 2021. Kerala is also the first state in India to achieve the target of Financial Inclusion of having at least one bank account in a family.
About Leh
Leh is located at an average elevation of about 3500 meters.
It was also the historical capital of the Kingdom of Ladakh.
Ladakh Lieutenant Governor is Radha Krishna Mathur.
Find More News Related to Banking