Palborest:-
MSN Group launched the 'world's first' generic Palbociclib tablets indicated for advanced breast cancer therapy under the brand Palborest. Palbociclib is approved by the USFDA, EMA and CDSCO in combination with hormonal therapies for patients with hormone receptor positive, human epidermal growth factor receptor negative locally advanced or metastatic breast cancer.
Buy Prime Test Series for all Banking, SSC, Insurance & other exams
About Palborest:-
Priced at ₹257 per tablet for 125mg, ₹233 per tablet for 100mg, ₹214 per tablet for 75mg respectively, Palborest is more affordable and bioequivalent to innovator tablet.
The tablet dosage offers a distinct advantage over capsule dosage form as they can be taken with or without food.
These tablets can be co- administered with proton pump inhibitors (PPIs) or antacids. The tablet formulation does not contain lactose (dairy) or gelatin, which also contributes to the efficacy of the drug.
Palborest comes in a pack of 3 strips of 7 tablets each to meet the recommended 3-weeks on, 1-week off treatment schedule.
Proton Pump Inhibitors (PPIs):-
Proton-pump inhibitors (PPIs) are a class of medications that cause a profound and prolonged reduction of stomach acid production. They do so by irreversibly inhibiting the stomach's H+/K+ ATPase proton pump.
They are the most potent inhibitors of acid secretion available. Proton-pump inhibitors have largely superseded the H2-receptor antagonists, a group of medications with similar effects but a different mode of action, and antacids.
PPIs are among the most widely sold medications in the world. The class of proton-pump inhibitor medications is on the World Health Organization's List of Essential Medicines. Omeprazole is the specific listed example.
What Is Breast Cancer?
Breast cancer is a disease in which cells in the breast grow out of control. There are different kinds of breast cancer. The kind of breast cancer depends on which cells in the breast turn into cancer.
Breast cancer can begin in different parts of the breast. A breast is made up of three main parts: lobules, ducts, and connective tissue. The lobules are the glands that produce milk. The ducts are tubes that carry milk to the nipple. The connective tissue (which consists of fibrous and fatty tissue) surrounds and holds everything together. Most breast cancers begin in the ducts or lobules.
Breast cancer can spread outside the breast through blood vessels and lymph vessels. When breast cancer spreads to other parts of the body, it is said to have metastasized.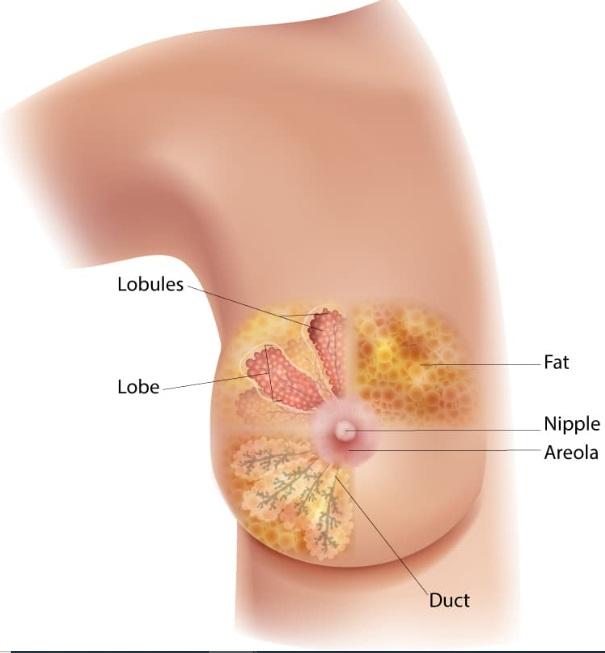 Important Takeaway For All Exam:-
MSN Group – Founder, Chairman & Managing Director – Dr. MSN Reddy
MSN Group – Executive Director – Bharat Reddy
MSN Group Founded – Hyderabad 2003