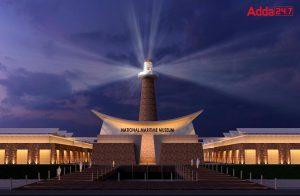 Ministry of Ports, Shipping and Waterways is building the National Maritime Heritage Complex at the historic Indus Valley civilization region of Lothal in Gujarat with a total cost of 3500 crores rupees. The first-of-its-kind complex in India, this centre will showcase India's rich and diverse maritime heritage. The foundation stone for the NMHC project was laid by Prime Minister Narendra Modi and the consent for the master plan was given in March 2019.
Bank Maha Pack includes Live Batches, Test Series, Video Lectures & eBooks
About the project:
The project is planned to be completed in different phases. In phase 1A, a museum will be built with 5 galleries and a naval gallery on 35 acres of land at an investment of Rs 774.23 crores.
In phase 1B, the remaining portions of the museum will be built, including galleries, lighthouse, 5D dome theatre, Bagicha Complex and other infrastructure. This phase is proposed to be developed under EPC mode.
Phase 2 will consist of state pavilions, Lothal city, Maritime Institute including hostel, eco-resorts, maritime & naval theme park, climate change theme park, monument theme park and adventure & amusement park. Components under this phase shall be executed under PPP mode.