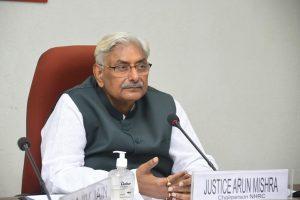 National Human Rights Commission of India chairperson justice (retd) Arun Kumar Mishra has been elected as a member of the Governance Committee of the Asia Pacific Forum (APF). He has also been elected as a member of the Global Alliance of National Human Rights Institutions (GANHRI) Bureau at the 27th Annual General Meeting of the APF.
Bank Maha Pack includes Live Batches, Test Series, Video Lectures & eBooks
The APF's Governance Committee is elected by APF councilors, representing 'A status' National Human Rights Institutions in the Asia Pacific region. The role of the five-member APF Governance Committee is to consider and make recommendations to the APF General Assembly on a range of issues for the promotion and protection of human rights.
About the GANHRI:
The GANHRI is one of the largest human rights networks worldwide.
The GANHRI Bureau is the executive committee (board of directors) comprising 16 members, four from each of the GANHRI regional networks of Africa, the Americas, the Asia-Pacific, and Europe.
It is responsible for GANHRI's overall functions, including the development of organisational policies and procedures and implementation of programmes and activities. Importantly, the Bureau is responsible for decisions on the accreditation of members.