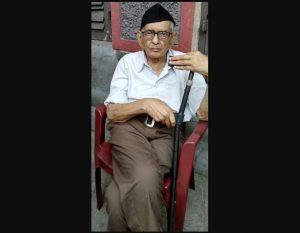 Senior most pracharak of Rashtriya Swayam Sevak Sangh, Keshav Rao Dattatreya Dikshit has passed away. He was 98. Born in 1925 at Pulgaon village of Wardha district in Maharashtra, Keshav Rao came to Bengal in 1950 to act as a pracharak. He was respected one and all of the Sangh Pariwar. The mortal remains of Keshav Rao was kept at the state headquarters, Keshav Bhavan. Sukanta Majumder the state president and other senior leaders of the party express their condolences at his death.
Bank Maha Pack includes Live Batches, Test Series, Video Lectures & eBooks
About the RSS:
Rashtriya Swayamsevak Sangh (RSS), (Hindi: "National Volunteer Organization") also called Rashtriya Seva Sangh, organization founded in 1925 by Keshav Baliram Hedgewar (1889–1940), a physician living in the Maharashtra region of India, as part of the movement against British rule and as a response to rioting between Hindus and Muslims.