Subhas Chandra Bose Biography
Subhas Chandra Bose, also known as Netaji (Hindi: "Respected Leader"), was an Indian revolutionary who was active in the independence movement against British rule of India. Subhas Chandra Bose was born on January 23, 1897, in Cuttack, Orissa (now Odisha), India to Prabhavati Bose (née Dutt) and Janakinath Bose. The centre of family life, Prabhavati, also known as M. Janan (literally, "mother"), gave birth to her first child at the age of 14 and raised a total of 13 children. The sixth son, Subhas Chandra Bose, was the ninth child. Subhas Chandra Bose father Jankinath was a successful barrister, who represented the government, was devoted to the British Indian administration and meticulous in his observance of the letter and spirit of the law.
Buy Prime Test Series for all Banking, SSC, Insurance & other exams
Subhas Chandra Bose passed away on August 18, 1945, in Taipei, Taiwan. During World War II, he also served as the commander of an overseas Indian national force fighting the Western forces. Subhas Chandra Bose was Mohandas K. Gandhi's contemporary; he was occasionally an ally and occasionally an enemy. Subhas Chandra Bose was renowned for his aggressive pursuit of independence and support for socialist principles.
PM Modi Pays Tribute Netaji, to Name 21 Andaman Islands After Param Vir Chakra Awardees 
Subhas Chandra Bose Early Life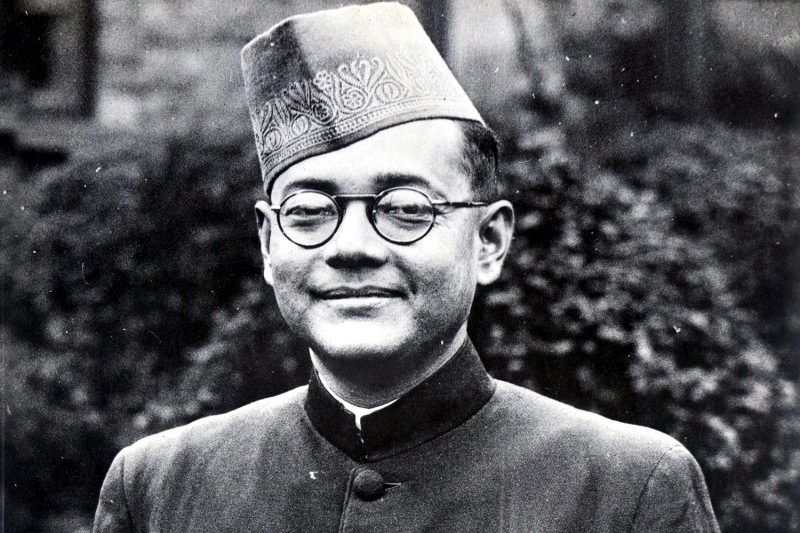 Subhas Chandra Bose was the son of a wealthy and well-known Bengali barrister, attended Scottish Churches College and Presidency College in Calcutta (Kolkata), where he was expelled in 1916 for his nationalist activities (graduating in 1919). Then, in order to prepare for the Indian Civil Service, his parents sent him to the University of Cambridge in England. Subhas Chandra Bose passed the civil service exam in 1920, but in April 1921, after learning of the unrest caused by nationalists in India, he abruptly withdrew his name from consideration and sped back to his native country. A rich Calcutta lawyer and Indian National Congress (commonly known as the Congress Party) politician named Sarat Chandra Bose (1889–1951) provided him with both material and emotional assistance over the course of his career, especially in the beginning.
Subhas Chandra Bose Political Involvement:
Mohandas K. Gandhi established the noncooperation movement, in order to make the Indian National Congress a potent nonviolent organization, which Bose joined. Gandhi suggested that Bose work for Bengali politician Chitta Ranjan Das. Bose worked there as a journalist, youth educator, and leader of the Bengal Congress volunteers. Due to his actions, he was imprisoned in December 1921.
With Das serving as mayor, he was chosen to be the Calcutta Municipal Corporation's chief executive officer in 1924. Bose was swiftly deported to Burma (Myanmar) as a result of suspicions that he had ties to clandestine revolutionary activities. After being freed in 1927, Subhas Chandra Bose went back to find the Bengal Congress in chaos following the passing of Das, and Bose had been chosen to lead the organisation.
He and Jawaharlal Nehru were appointed as the two general secretaries of the Indian National Congress shortly after. Together, they stood up for the left-wing, more militant component of the party against the Gandhian, more moderate faction.
In the meantime, Gandhi's popularity grew within the Indian National Congress, and as a result, he reclaimed a more prominent position within the organization. Subhas Chandra Bose was already in prison in 1930 when the civil disobedience movement began because of his ties to the Bengal Volunteers, an unofficial revolutionary organization. Even though he was incarcerated, he was chosen to lead Calcutta.
After being released and then detained again multiple times for his alleged involvement in violent crimes, Bose was ultimately permitted to travel to Europe after contracting tuberculosis and being released due to his declining health.
Subhas Chandra Bose wrote The Indian Struggle, 1920-1934 when driven into exile and still unwell, advocating for India's cause before European authorities. After being detained once more upon his return from Europe in 1936, he was eventually released.
Bose, however, raised more and more objections to Gandhi's less combative approach to independence as well as his more traditional economic views. After being elected president of the Indian National Congress in 1938, he established a national planning committee and developed a wide industrialization agenda.
However, Gandhian economic theory, which stuck to the idea of cottage industries and profiting from the utilization of the nation's own resources, did not agree with this.
When Subhas Chandra Bose won his reelection bid in 1939 by defeating a Gandhian opponent, he was given justice. Nevertheless, the "rebel president" felt compelled to step down because Gandhi didn't back him. He established the Forward Bloc in an effort to unite radicals, but in July 1940, he was once more imprisoned.
Subhas Chandra Bose emphasized his refusal to stay behind bars during this pivotal time in India's history by vowing to fast till death, which alarmed the British government into releasing him. Subhas Chandra Bose managed to sneak out of his Calcutta home on January 26, 1941, while being constantly observed, and after passing through Kabul and Moscow, he eventually arrived in Germany in April.
Subhas Chandra Bose and the Nazi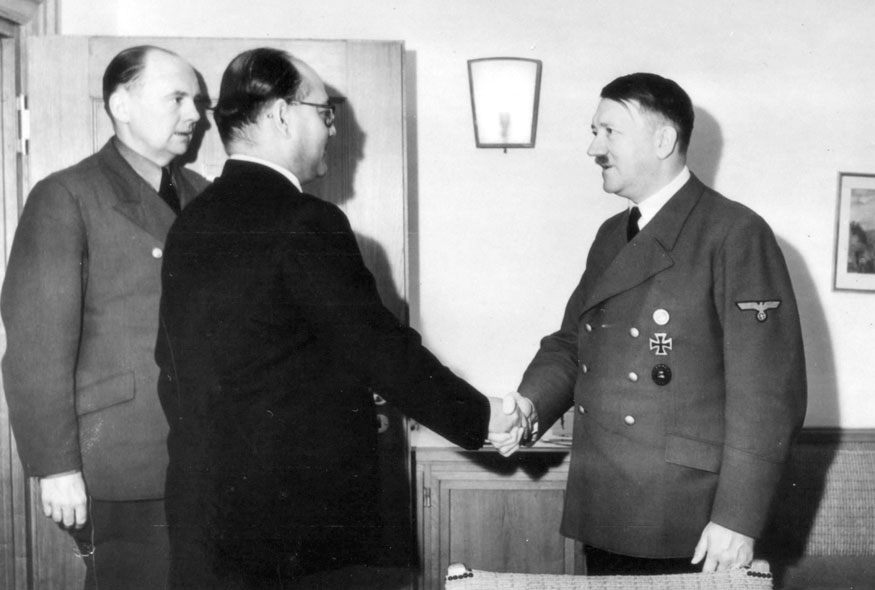 Subhas Chandra Bose was trained in Nazi Germany by the newly established Special Bureau for India, headed by Adam von Trott zu Solz. Beginning in January 1942, he and other Indians who had assembled in Berlin broadcast frequently from the German-sponsored Azad Hind Radio in English, Hindi, Bengali, Tamil, Telugu, Gujarati, and Pashto.
Subhas Chandra Bose departed Germany in May 1943 and arrived in Tokyo, a little over a year after the Japanese invasion of Southeast Asia. He did so by plane, German, and Japanese submarines.
On July 4, he took over as leader of the East Asian Indian Independence Movement. He then used Japanese assistance and influence to create a trained army of about 40,000 soldiers in Japanese-occupied Southeast Asia.
Bose announced the creation of a provisional independent Indian government on October 21, 1943. His so-called Indian National Army (Azad Hind Fauj), which included Japanese forces, advanced to Rangoon (Yangon), crossed into India via land on March 18, 1944, and then advanced into Kohima and the plains of Imphal.
The combined Indian and Japanese soldiers fought valiantly but were ultimately routed and forced to flee; yet, the Indian National Army managed to hold onto its identity as a liberation force for a while, located first in Burma and subsequently Indochina. The loss of Japan, however, brought a stop to Bose's success. Subhas Chandra Bose, who was evacuating Southeast Asia in August 1945.
Subhas Chandra Bose Jayanti
Subhas Chandra Bose was born on January 23, 1897, in Cuttack, Orissa (now Odisha), India. Netaji Jayanti or Netaji Subhas Chandra Bose Jayanti, also known as Parakram Diwas or Parakram Divas (literally, "Day of Valor"), is held to commemorate the birthdate of the illustrious Indian liberation warrior Netaji Subhas Chandra Bose every year on January 23.
Subhas Chandra Bose History
History of Netaji Subhas Chandra Bose
The patriotism of Indian Nationalist Subhash Chandra Bose has served as an inspiration to many Indians.
Subhas Chandra Bose is well known for founding the group "Azad Hind Fauj," whose catchphrase is "Tum Mujhe Khoon Do, Main Tumhe Azadi Dunga." Due to burn injuries sustained in a plane crash, Netaji Subhash Chandra Bose passed away on August 18, 1945, in a hospital in Taiwan.
The most well-known independence fighter in history, Netaji Subhash Chandra Bose, was a charismatic speaker with exceptional leadership abilities. His catchphrases include "Delhi Chalo," "tum mujhe khoon do," and "main tumhe azadi dunga." He started Azad Hind Fauj and was an ardent participant in the fight for India's independence.
Subhas Chandra Bose is well renowned for his socialist beliefs as well as the tenacious tactics he deployed to win independence.
In 1938, he was chosen to lead the Indian National Congress. A planning committee was created under his direction. A plan for industrialization was developed by this group.
Subhash Chandra Bose's left-leaning nationalist organization, the All India Forward Bloc, joined the Congress in 1939. The front block party aimed to bring the extreme wing of the party together.
Subhas Chandra Bose founded the Azad Hind Fauj, often known as the Indian National Army.
After Japan toppled the British and seized control of most of South-East Asia, the Indian National Army was formed. The released British prisoners of war were used to enlist soldiers.
The army was established with the goal of freeing India from British rule.
Subhash Chandra Bose left India in 1941 and travelled to Germany. In 1943, he travelled to Singapore and started recruiting for the troops there.
The Azad Hind Fauj carried about 45000 men. It was made up of Indian POWs and Indian immigrants to South-East Asian countries who volunteered their skills to the nation to assist it reach its objectives.
Netaji raised the Indian Flag in the Japanese-occupied Andaman Islands.
In 1944, the Azad Hind Fauj also started raids in the nation's northeast in an effort to reclaim India from the British.
Indian women actively participated in the struggle for liberation as well. A women's regiment belonging to Azad Hind Fauj actively participated in fights and attacks against the British. Captain Lakshmi Swaminathan was in charge of the regiment, and under her direction, the all-female unit displayed A women's regiment belonging to
Azad Hind Fauj actively participated in fights and attacks against the British. Captain Lakshmi Swaminathan was in charge of the regiment, and under her direction, the all-female unit displayed bravery.
Subhas Chandra Bose Famous Quotes
Subhas Chandra Bose most famous quote was "Give me blood and I will give you freedom".
Dilli Chalo ("On to Delhi)!" This was the call he used to give the INA armies to motivate them.
Jai Hind, or, "Glory to India!" was yet another slogan he used that was later adopted by the Indian government and armed forces.
Subhas Chandra Bose also came up with the phrase "Ittehad, Etemad, Qurbani" (Urdu for "Unity, Agreement, Sacrifice").
Subhas Chandra Bose Education:
In total, Janakinath Bose and Prabhavati Dutt had 14 children, with Subhas Chandra Bose being the ninth. Protestant European School in Cuttack served as Netaji Subhash Chandra Bose's primary educational institution.
Subhas Chandra Bose was a diligent student, and his effort allowed him to finish in second place on the matriculation exam. He afterwards attended Presidency College, a college that is now a university, in Calcutta.
Subhas Chandra Bose paid close attention to the writings of Swami Vivekananda and Sri Ramakrishna Paramhansa Dev at the time, and was strongly influenced by their teachings and ideas. A powerful spirit of rebellion was ignited in Netaji Subhash Chandra Bose when he was expelled from the university as a result of some baseless accusations, and the widespread British persecution of Indians he witnessed in Calcutta only fanned the fires.
Subhas Chandra Bose next enrolled in Scottish Church College, a division of the University of Calcutta, where he graduated with a degree in philosophy in 1918. He subsequently took a trip to London with his brother Satish to study for the Indian Civil Services examination, and because to his vast knowledge, he was able to pass the test the first time.
However, Subhas Chandra Bose was not too pleased about the idea that he would now have to work for the British government. The horrific Jallianwala Bagh slaughter, however, made him confident that he would no longer work for the English, and in 1921, he eventually left the Indian Civil Services to protest against the British administration.
Subhas Chandra Bose Wife and Family
Netaji Subhash Chandra Bose was the son of Janaki Nath Bose and Prabhavati Devi. In total, he had 13 siblings made up of 6 sisters and 7 brothers. He came from a prosperous household at birth.
Emilie Schenkel was the wife of Netaji Subhash Chandra Bose. Very little was known about this wife since Subhash wanted to keep his personal life private and hardly ever discussed it in public. His daughter's name was Anita Bose.
Subhas Chandra Bose was never able to give his family a lot of his time and attention because of his duty to the country. He spent his entire life serving the country because he never put anything else before the country or his purpose to set the country free.
Subhas Chandra Bose Death
Subhas Chandra Bose passed away on August 18, 1945, from third-degree burns sustained when his overloaded Japanese plane crashed in Japanese-controlled Formosa (now Taiwan). However, many of his admirers, particularly in Bengal, refused to accept either the truth of his passing or the circumstances surrounding it at the time, and many continue to do so now. Several martial myths about Subhas Chandra Bose have survived thanks to conspiracy theories, which surfaced shortly after his passing and have lasted for a very long time.